---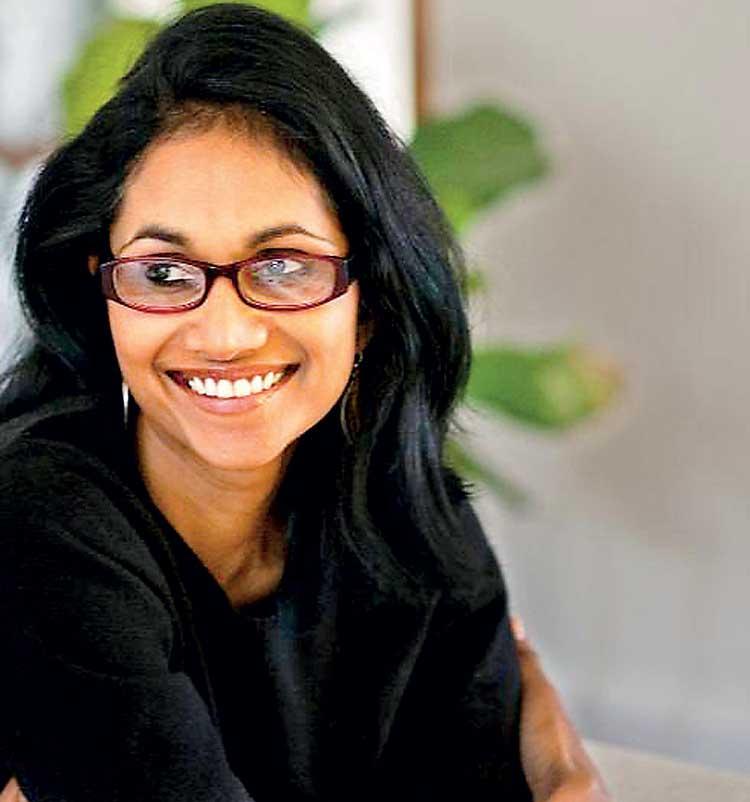 Sri Lankan Australian writer Shankari Chandran won the coveted Miles Franklin Award for her tome Chai Time at Cinnamon Gardens which was nominated for the award by her publisher. The Miles Franklin Award was established in 1954 by the estate of My Brilliant Career author Stella Maria Sarah Miles Franklin to celebrate the Australian character and creativity. It supports the betterment of Australian literature by each year recognising the novel of the highest literary merit which presents Australian Life in any of its phases

It was indeed a happy day for Sri Lankan literary aficionados all over the world when the news broke that Sri Lankan Australian writer Shankari Chandran had won the coveted Miles Franklin Award for her tome Chai Time at Cinnamon Gardens which was nominated for the award by her publisher. The Miles Franklin Award was established in 1954 by the estate of My Brilliant Career author Stella Maria Sarah Miles Franklin to celebrate the Australian character and creativity.
It supports the betterment of Australian literature by each year recognising the novel of the highest literary merit which presents Australian Life in any of its phases. Chandran's book sheds light on the Sri Lankan community based in Australia. In an exclusive interview with Daily Mirror Life, Chandran relates the story behind her award winning book.
Q: What was your reaction when you realised it had been longlisted?
I was so happy and surprised. I'd lost track of the awards cycle because Chai Time at Cinnamon Gardens hadn't been longlisted for any other major Australian awards.
Q: And when you were announced the winner?
I couldn't believe it. I had to ask the Chair of the Selection Panel to repeat himself four times before my brain understood what he was saying.
Q: As a Sri Lankan writer what does this win mean to you?
It's hugely validating for me that the stories of Australian Sri Lankan Tamils are considered Australian stories. This is a change in the evolving and expanding sense of the Australian identity that has taken place during my lifetime.
Q: Your work predominantly revolves around Sri Lankans and Sri Lanka. How important is it to write what you know?
Writing what I know is very important to me – writing helps me understand my own experience and honour the lived experiences of my community. Writing often starts in a place of rage and ends with love. All of it starts with something that makes me angry about the world, that I know will be more comprehensible to me if I can write about it. My fiction traverses Sri Lanka, my ancestral home and Australia, my chosen home.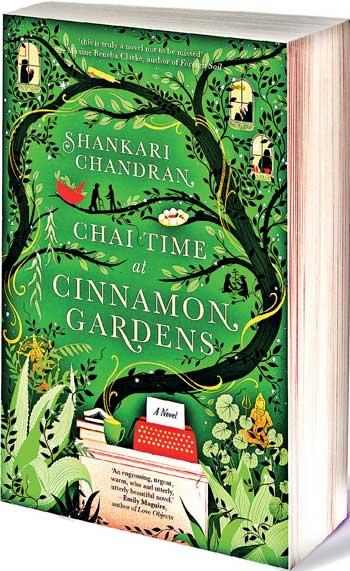 Q: What inspired this book?
My fiction is inspired by my work in social justice. My writing often explores dispossession, erasure and the relationships we forge as a result of it. Chai Time at Cinnamon Gardens looks at the way in both Australia and Sri Lanka, historical narratives (and mythologies) about the origins of those countries have been appropriated in order to frame who has the right to be there, and who does not.
I wrote Chai Time because I wanted to build on previous work and interrogate what it means to be Australian and who gets to decide this. This story explores the lives and voices of people on the margins of the definition of Australian, but whose lives and voices are no less important than others. It explores the way we shape our new home and the challenges we face in asserting our right to be here.
The nursing home of Cinnamon Gardens, in Western Sydney, is based on the real-life nursing home where my grandmother, Ammamma, lived the last years of her life.
It's a warm and loving place where many of the residents are Sri Lankan Tamil, as are many of the staff and carers. The residents know each other from "back home" as they say. When we used to visit my Ammamma, we would run into our cousins and friends who were visiting their Ammammas and Appappas. In any one resident's room, there will be up to four generations of families, talking, laughing, fighting, listening and learning. I thought this nursing home was a beautiful place of community and it would make a beautiful place for a novel.
Q: Can you tell us what it means "to belong"?
I think it means different things to different people. The importance of belonging, who I want to belong to and who I need to belong to, has changed over time. As a diasporic Tamil, community belonging means to be a part of a scattered people, each with strong ties to our new homes and a longing for an actual or inherited memory of our old homeland.
Q: How has your work as a lawyer working in social justice reform impacted on your writing?
My legal experience heavily informs the themes of my writing: the interrogation of injustice, the erosion of the rule of law, the abuse of human rights, the breakdown of communities and so on. My legal skills have been essential for the research and rigour required for some of the subject matters I explore. My legal skills also help me when working with eyewitness accounts and lived experience, and the stamina required for the editorial process.
Q: How autobiographical is this book?
Like a lot of fiction, it's drawn from the experiences and observations of the author and those around her. It is also still fiction. The protagonist Maya is who I want to be when I grow up.
Q: Your family left Sri Lanka to escape racism, trauma and inequality. Have you ever experienced any of the aforementioned in Australia? If so how did you deal with it?
You can read the book and tell me how close to my life you think it cuts. As an author, I am often if not always present in my work. I've given readers the book. Reading, reflecting and inferring is their choice.
Q: How do you think your book resonates especially with
Sri Lankans?
The response from readers in Sri Lanka and around the world (who largely seem to be procuring the novel through their cousins in Australia, New Zealand and the UK) has been excellent. Sri Lankans connect with the experience of cultural and historical erasure, as well as the celebration of community resilience under oppression.
Q: How do you strike a balance writing for Sri Lankans and non-Sri Lankan readers?
I don't think about it. I assume my reader is as culturally and intellectually competent or incompetent as me.
Q: Quite a few critics have said that this book "should spur Australian book club members to talk frankly about race and racism in their neighbourhoods" Was this one of the desired outcomes of the book?
Yes, the book critiques racism in Australia which was hard for me to do because I feel pressured to be unequivocally grateful for the refuge we've been given here. I am deeply grateful, but I think it's important to have loving conversations about things you want
to improve.
Q: Would you agree that this statement is also applicable to the Sri Lankan community too?
Race, racism, identity and the difficulty we have in talking about it, is not unique to Australia. I would hope the book sparks equally frank but loving conversations within the Sri Lankan community.
Q: With the Miles Franklin Award under your belt,
will you be setting your sights on the Booker?
No, I'm quite happy with our collective tally on that one #shehanrocks.