---

Chiranthi Senanayake is a youth empowerment advocate whose work within the Sri Lankan community gained recognition at the 2020 Diana Awards. The Diana Award was established back in 1999 in continuation of Princess Diana's legacy to recognise the youth that are going above and beyond to help their local communities. Among 100's of awardees in this year's honour roll, Chiranthi is the only Sri Lankan to have won The Diana Award following her exceptional social work in our community. Having over a decade's worth of experience in volunteering and social work, Chiranthi is also the Founder and President of Hype Sri Lanka as well as the Young Legal Professionals Association of Sri Lanka. She has represented Sri Lanka as a United Nations Youth Delegate and has participated in several international forums such as the Commonwealth Youth Conference and has organised bi-lateral youth dialogues covering contemporary youth issues such as unemployment and youth radicalisation. Chiranthi recently took her oaths as an Attorney at Law and was awarded the Chevening Scholarship to do her Masters in the United Kingdom.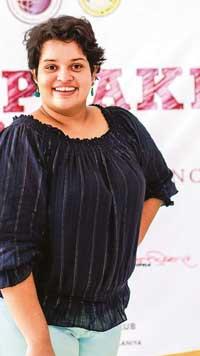 We talk to Chiranthi about her community work and The Diana Award;
Q
Tell us a little about the Diana Award?
The Diana Award is one of the most prestigious accolades presented to a young change maker between the age of 9 and 25 years. It is awarded in memory of Princess Diana, Princess of Wales who vehemently believed that young people can change the world. To receive the award, you must be nominated by a representative of an organisation who is aware of the work you have been doing to improve the community. The main criterion to determine suitability to receive the award is an unstinted commitment to uplift the life of others through community service. There is no particular area of advocacy or activism in which The Diana Award is presented which makes it an inclusive award.
Q
As the only Sri Lankan to have won the Diana Award in 2020 – how did it make you feel?
Winning The Diana Award was completely thrilling! I have been passionate about youth empowerment for the past ten years since my first volunteering experience in 2009. To be recognised for it is truly humbling. What was also an absolute honour is to represent Sri Lanka in this award ceremony. I would like to invite any young change maker from Sri Lanka who is reading this article to apply for the 2021 Diana Award which is currently open.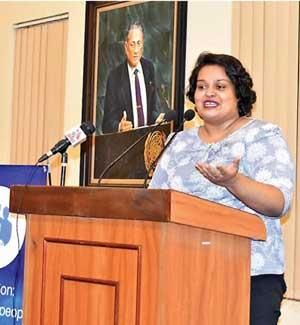 Q
The Diana Award works on a nomination basis. What was your nomination process like?
The nomination process is quite simple and straight forward. I was nominated by Mr. Viraj Mendis who is the Former Administrative Head of The Sri Lanka Anti-Narcotics Association, where I served as a Projects and Programme Officer in 2015. I am extremely thankful to him for the nomination. Once The Diana Award opens nominations the nominator has to fill out a detailed form which requests information about the nominee's work and experience. Once the nomination has been submitted, a panel of judges composed of young leaders will decide who is eligible for the award. This is also a unique factor about The Diana Award. The fact that experienced young change makers who understand the difficulties associated with community service, are determining the suitability of the applicants to receive The Diana Award for their commitment to making the world a better place.
Q
You've been involved in Community work from a young age. What started your passion for it?
My journey as a volunteer began in 2009 when I travelled to a rehabilitation centre in Mullativu, as a part of a student group who worked with the Sri Lankan Army to conduct self-development workshops for former LTTE female soldiers. Their experiences of war and destruction fuelled my passion for youth empowerment and since then I have been working as a youth empowerment advocate with a niche focus on youth empowerment incubation. I have served as a volunteer for various youth volunteer movements such as V Force and One World Volunteers. In recognition of my community service I was appointed as the United Nations Youth Delegate of 2016 to represent Sri Lanka at the Third General Assembly Session held at the UN Head Quarters in New York, where I delivered the Youth Statement on behalf of the 04 million youth population of Sri Lanka. I was appointed to lead

The Task Force on Formulating a Youth Policy for Sri Lanka in 2018. The work with the public authorities overseeing youth development in the country aided me to realise the need for greater youth involvement in top level youth empowerment processes and for the streamlining of the youth empowerment system of Sri Lanka. Additionally, I have served as the Global Ambassador for Sri Lanka for Youth Opportunities. I have also been appointed as a Women Deliver Young Leader of 2020.
Q
Given that Diana Award's eligibility ranges from the young age of 8 to 25, how important is it for young people to get involved with community and volunteering work?
Volunteering is a unique opportunity as it allows one to develop individually whilst facilitating the development of the society as a whole. It also teaches you essential skills and instils humane qualities which you don't acquire from the formal education system of the country: such as working as part of a team to achieve a common goal, believing in a cause wholeheartedly and fulfilling one's commitments. Volunteering in my opinion is an opportunity to understand and accept the human condition.

Volunteering has been a life changing experience for me as it provided access to platforms through which I was able to follow my passion of empowering fellow youth
Q
For what community work did you gain recognition for from The Diana Award?
I was awarded the Diana Award for a decade of service as a youth empowerment advocate specialising in Youth Empowerment Incubation (YEI). YEI is a novel concept which the team at Hype Sri Lanka is attempting to globalise to the rest of the world. This ideology challenges the existing Bottom to Top approach to youth development by focusing on top level youth empowerment and inter-stakeholder partnership creation to catalyse inclusive and sustainable youth development. I would like to take this moment to thank Mr. Viraj Mendis from the Sri Lanka Anti-Narcotics Association (SLANA) for nominating me for The Diana Award. I worked under Mr. Mendis's guidance as a Project and Programme Officer of SLANA in 2015.
Q
You are the Founder of 'Hype Sri Lanka' as well as the 'Young Legal Professionals Association of Sri Lanka' which are involved in two very different fields of aid. What inspired you to begin them and what is the focus of these organisations?
Both these organisations were created to cater to an existing need in society. Hype Sri Lanka is a youth empowerment incubator which is founded upon the ideology of Youth Empowerment Incubation (YEI). When I was working as a Youth Focal Point of the NYSC and The Ministry of National Policies and Economic Affairs, I received first-hand experience on how the grass root level activism of the youth in Sri Lanka does not reach the top prongs of decision making. I also observed the need for a connecting body that acts as a nexus point amongst the various stakeholders of the youth development system as most youth organisations are unwilling to partner with one another due to the existing competition amongst them to be the best youth organisation in the country. This lack of partnership formulation leads to fragmentation of limited funding and duplication of programmes.
On the other hand, Young Legal Professionals Association of Sri Lanka (YLPA Sri Lanka) was created because as an Attorney at- Law I gained first-hand experience about the lack of public awareness on legal rights and lack of access to justice in Sri Lanka. Law is regarded by the general public as this specialised entity which does not have a direct application in everyday life and this forces them to sort the refuge of local legal practitioners.
Q
What do you enjoy the most about volunteering?
My favourite aspect about volunteering is the opportunity to meet persons from all walks of life and the chance to empower them to become the best versions of themselves. One of my favourite volunteering experiences was collecting funds to build a library for an impoverised school in the war-torn Jaffna. This was right after the end of the war when communal tensions and social bitterness was at its highest. Many people refused to donate money because it was for providing resources to a district which "harboured terrorists". So, we had to go from door to door asking for money for this project. It really opened my eyes to the fact that each of us are a product of our experiences and upbringing. So, the only way to change an existing practice in society is to take accountability and do your part whilst understanding that we live in a wounded country which was not allowed to properly heal after a three-decade civil war.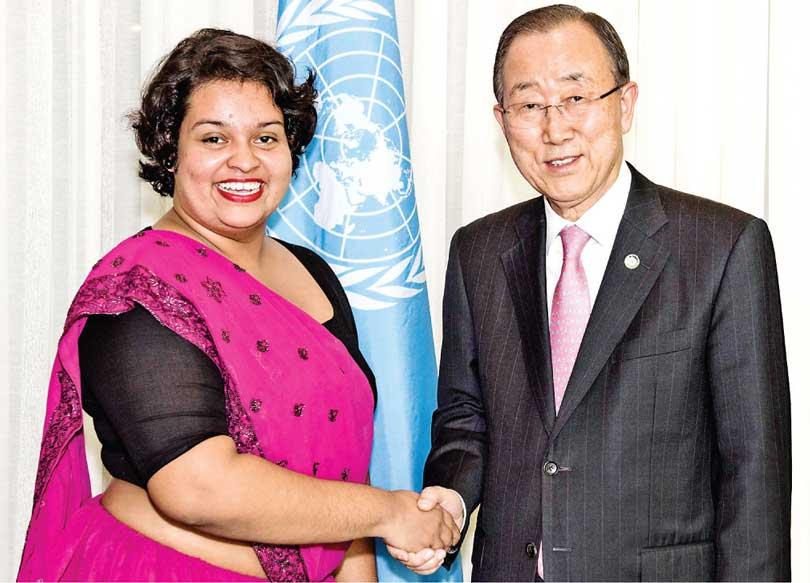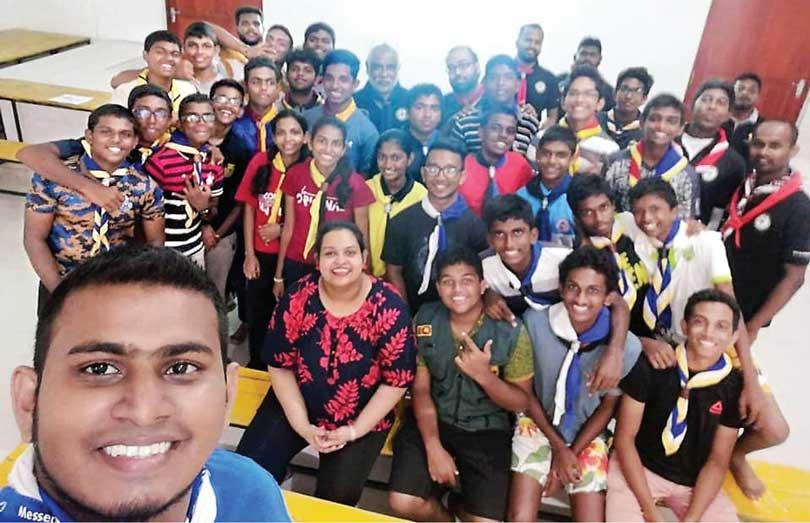 Q
What are your thoughts on volunteering and community work in Sri Lanka?
I whole heartedly believe that Sri Lanka is a hospitable and giving country. We have a population which understands the importance of helping others. So, I think that in terms of the inclination to volunteer and serve the community at large, there is nothing more to improve on.
However, I feel that mainstream volunteering has certain characteristics which are eroding the genuineness of volunteerism as an altruistic act. I think there's three things that contribute towards this. Firstly, I believe that politicisation of volunteerism and social work has caused a loss of respect amongst the general public to volunteer movements as its often used as an avenue to enter into politics. In Sri Lanka, the general public believes that politicians must be social workers. Secondly, is the disinclination of youth organisations to partner with other youth organisations when executing projects. Thirdly, there is an existing trend in society to establish volunteer organisations without a proper foundation.
I hope to continue my work in the field of Youth Empowerment Incubation (YEI) and nationalise Hype Sri Lanka by creating provincial YEI hubs. We also hope to convert Hype Sri Lanka into Hype Global in the next six years by establishing an international wing. My biggest asset has been the amazing Director Board of Hype Sri Lanka. Having been awarded The Chevening Scholarship to follow my Masters in the United Kingdom for a year, I hope to continue my volunteer journey there by joining the volunteer wing of the University's Student Council and by volunteering my time at the local soup kitchen. As for the work of Hype Sri Lanka and YLPA Sri Lanka, I am certain that my team here will be able to carry forward the work with ease.
* To learn more about The Diana Award visit www.diana-award.org.uk