---
Milan Fashion Week is a clothing trade show held semi-annually in Milan, Italy and was established in 1958 as one of the big 4 global fashion weeks – Paris, London, New York and Milan. Upcoming Spring/ Summer collections are showcased in September/ October of each year. It is one of the most important fashion events worldwide.
There are more than 40 shows each season and the city is transformed into a touristic hub by transforming some of the most exciting locations in the city to showcase design. Parallel there are several fringe events which take place while all the focus is on the city for fashion. One such event is Runway Show by Fashion Vibes, which is taking place on 21 and 22 September 2023. La Pard has been selected to participate and this will be Dinushi's first showcase on foreign soil.
Local design label La Pard will be participating and showcasing their latest collection at this event on Day 1.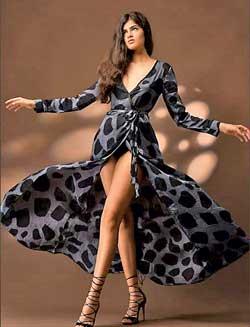 Dinushi Pamanuwa's label La Pard started it's journey in 2016 with an innovative use of batik in luxury lingerie. This is how the label launched in store at PR, the same year.
In 2017, Dinushi applied her unique style of batik to ready to wear and she participated in her first runway show at SLDF in 2016 and thereafter was on the main ramp of CFW in 2019.
La Pard is a luxury batik clothing brand, born in the tropical island of Sri Lanka by founder and designer Dinushi Pamunuwa.
The brand focuses on lingerie, nightwear, resort wear and evening wear and it's all designed and manufactured in Sri Lanka. Each piece by this label is unique due to the handcrafted nature of batik textile.

La Pard was founded in 2016 with batik lingerie made from soft luxurious silks and embellished with lace. La Pard then progressed into luxury nightwear, then resort wear, always with her unique identity in batik – a geometric and organic pattern style. Thereafter, La Pard moved into ready-to-wear and has since showcased on the main ramp at CFW in 2019, presenting both ladies' wear and men's wear which has for the brand's 7 years, been available exclusively at PR.
La Pard's art and focus has always been batik. Dinushi infuses this now local well-known and exercised craft in her own unique manner. La Pard colour combinations and patterning is unique and this label has developed a loyal following of customers who often seek out her signature silhouettes.
Batik is a traditional wax resistant fabric dyeing technique that has been in Sri Lanka for decades, handed down from one generation to the next most likely via Indonesia during the Dutch Period in then-Ceylon.
It is a time consuming and laborious handmade craft that creates a unique design on the fabric as the wax breaks and the dye seeps in, creating what is seen as the crackles or the cracks. Batik is therefore also an unpredictable craft, which is one of multiple aspects that makes it unique and sustainable. Each piece is always unique and one of a kind.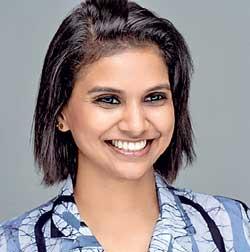 La Pard focuses on creating unique items of clothing and accessories while focusing on sustainability in 'slow fashion'. La Pard creates capsule collections and made-to-order garments and steers clear of mass production. Luckily the craft won't permit otherwise. Dinushi works closely with batik artisans to develop new ways to use the craft and uplift the lives of the communities involved with her process and work.
Ethical manufacturing practices are in place to make sure each worker gets the same love and care the customers are given. La Pard was featured in British Vogue October issue in 2022 and has participated at SLDF and Colombo Fashion Week shows since the brand's inception.
The Spring /Summer 2024 collection that is to be showcased at Milan Fashion Week in September 2023 is inspired by Dinushi's tropical homeland Sri Lanka, particularly the hills and often misty hometown Kandy.
The use of different batik prints will depict the story of the designer's journey from the town of Kandy to the city of Colombo – the commercial hub of the country – while focusing on wild life, flora and fauna, and other attractions in the picturesque island of Sri Lanka.
(Pix Courtesy: La Pard)