---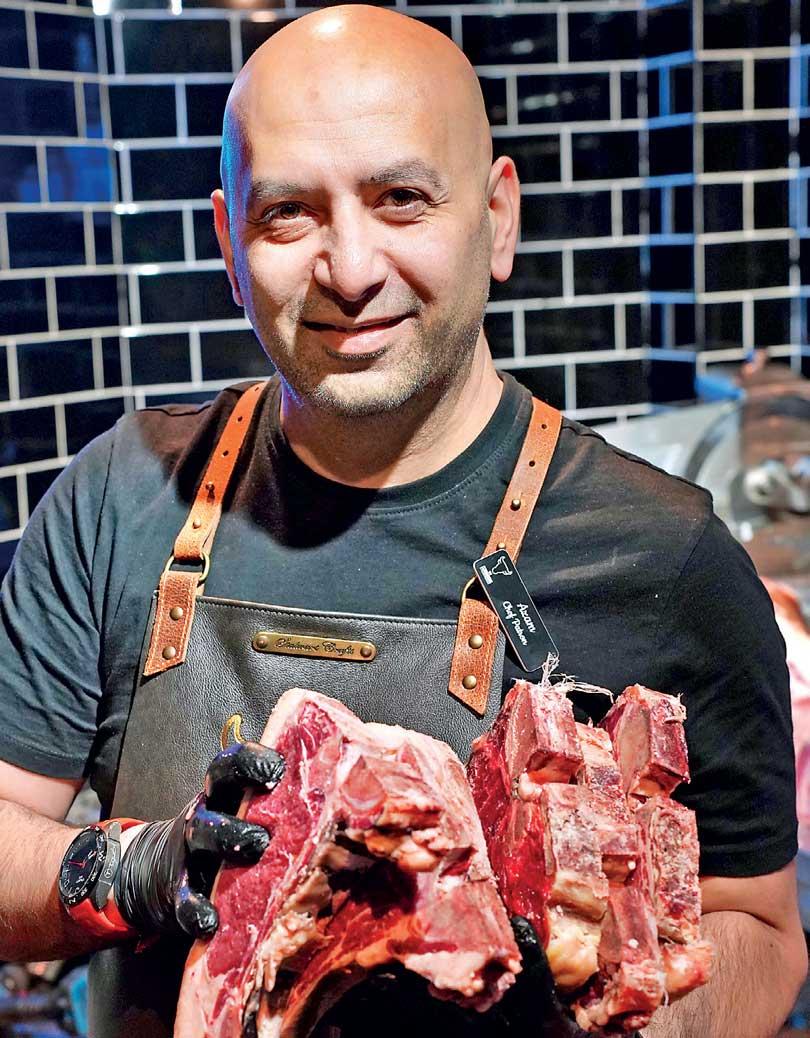 I am a self-taught chef who has mastered my trade by a lot of reading, trial and error to become what I've become today.
Our best selling products are the 45 day dry aged T bone, porterhouse steaks and dry aged Ribeye.

Former Trinitian Azam Riyard is a larger than life personality. He is the owner of The Clubhouse Steakhouse situated on the outskirts of London. From flipping burgers and making basic steaks, he has now mastered the art of dry aging, and is now experimenting with dry aging seafood to cater to the growing number of pescatarian consumers. Not one to rest on his laurels, Riyard says he would be elated if he could open a steakhouse in Sri Lanka and fill a void in the culinary landscape in Colombo.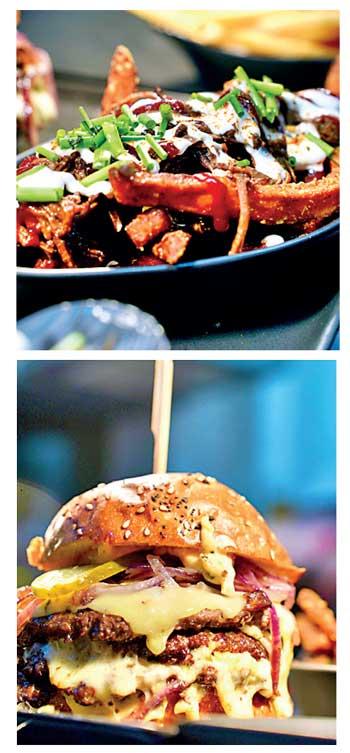 Q:
What motivated you to start your own restaurant?
I had been working with some major coffee brands in the UK and this gave me the confidence to try to pursue a dream I had only visualised. I was always the chosen pit master at most of the BBQs and used to come up with great tasting food and always received great feedback from everyone who tasted my food. A few lads from the cricket club urged me to start something, so I started out by making great burgers and very basic steaks.
I am a cricket coach by profession and I was associated with a cricket club which had a rundown clubhouse. I wanted to transform this clubhouse as an eatery to attract more people to join the cricket club and use the clubhouse for a quick burger, chips and drink after practice and game days.
I started making burgers at the beginning and the sauces we used were a game changer. I wanted to learn the steak game and perseverance with a lot of research, practice and passion led me to pursue the steak game and produce some great beef into unforgettable culinary memories.
Q:
What is the specificity of your restaurant?
We are a premium steakhouse that serves dry aged steak with beef from all over the world and we are the only steak restaurant who dry age our halal beef in-house in the whole of Europe.
Q:
Describe your business model in brief.
We invite our guests to enjoy a flavourful and memorable dining experience that remains as a happy food and culinary memory. We are a steakhouse that serves premium steaks from all over the world and are a gourmet burger heaven.
Q

:
Do you have any formal culinary qualifications?
It all started in Sri Lanka. I was working at Trans Asia and Oberoi. I started as a receptionist then moved into sales. This was the stepping-stone into cooking.
I am a self-taught chef who has mastered my trade by a lot of reading and trial and error to become what I've become today.
Q:
What was the idea or inspiration that started it all?
I mastered dry aging and it was not something that was available for halal meat consumers, this led me to fill that void.
Q:
What's the hardest lesson the restaurant industry has taught you?
To be consistent and work 10 times harder. Be passionate.
Q:
How do you ensure quality is maintained?
One of our priorities is to use only the best ingredients. We will not compromise on our quality.
Q:
What are some of the premium products you serve?
Our best selling products are the 45 day dry aged T bone, porterhouse steaks and dry aged Ribeye. Fillet steak is our most sold steak cut. We serve A5 Japanese Halal Wagyu. Our signature is the Philly Cheesesteak.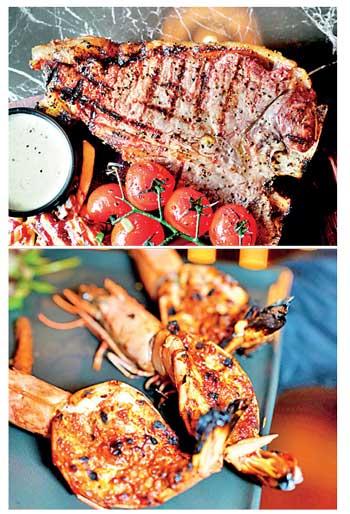 Q:
What new initiatives should we look forward to soon?
I'm striving to obtain my first Michelin star but we have to work 10 times harder and better than what we are doing currently. I have started to dry age fish and lobster too and the feedback is phenomenal, It's becoming a big hit at the moment.
Expansion is in the pipeline. I have been to some countries where I feel our product will do well.
Q:
Have you ever toyed with the idea of opening a steakhouse in Sri Lanka?
I would be the proudest Sri Lankan if I have an opportunity to open a branch of The Clubhouse Steakhouse in Colombo. I believe this would be music to the ears of many Sri Lankans.
Q:
What advice would you give to food entrepreneurs starting a business?
Work hard, be consistent and never find ways to reduce quantity in any line of work. Customers know what they want and there is no compromise. It won't happen over night but it will eventually happen when you least expect it. Just dream big and never give up.