---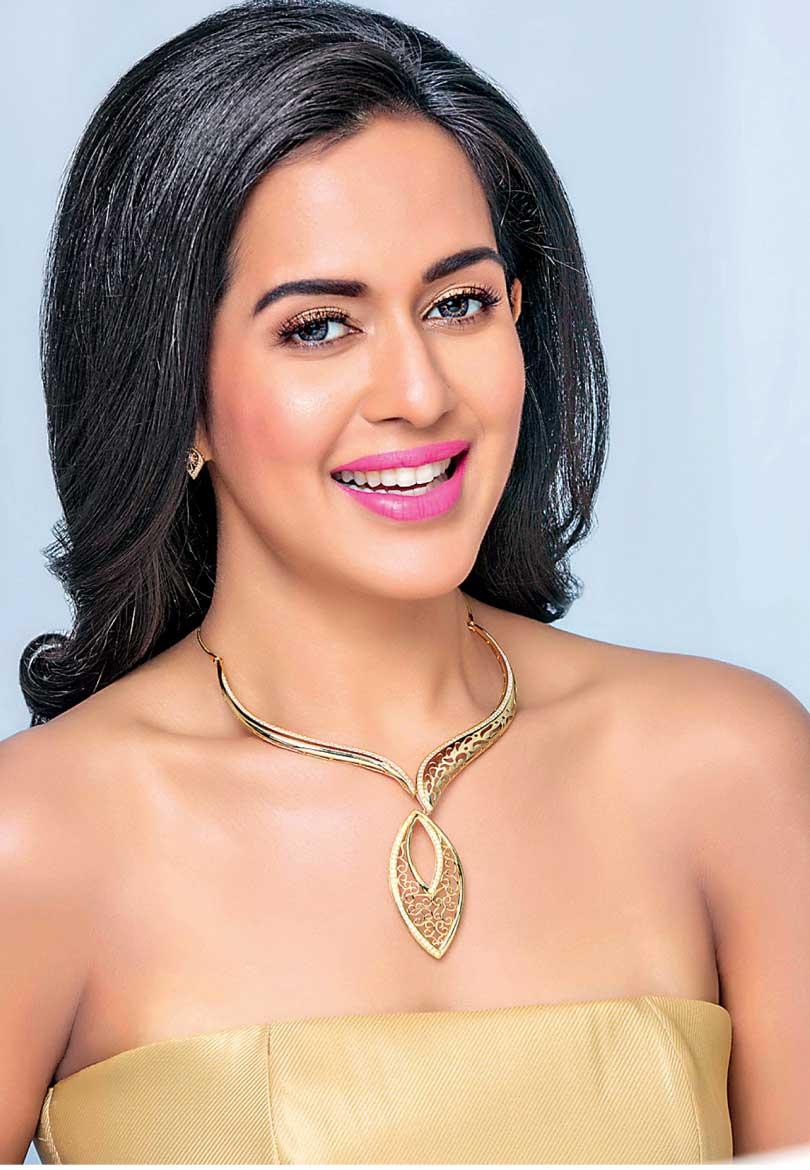 Vogue Jewellers, renowned for its exquisite 22-karat gold jewellery, is proud to announce a sensational promotion from 11th to 17th September. During this limited-time promotion, customers can exchange their old gold jewellery for the latest jewellery in multiple ways: 22-karat gold chains at the best price in town; stone-studded 22-karat necklaces and bangles without labour charges and the entire jewellery collection on a special old gold rate.

22-karat gold chains

Vogue Jewellers offers the latest international designs of 22-karat gold chains, all meticulously tested for quality using the state-of-the-art Italian XRF machine. The entire collection of gold chains is offered at the best price in town. The allure of these chains is not limited to their beauty; further enhancing their appeal.

Stone-studded 22-karat gold necklaces and bangles

This incredible offer allows you to exchange your old gold for latest 22-karat gold necklaces and bangles with absolutely no labour charges. At Vogue Jewellers, innovation in fashion and trendsetting designs are at the heart of their craftsmanship. Their necklaces are not just items of jewellery, they are iconic statements of elegance and style. With one of the widest and most diverse ranges of necklaces in the industry, Vogue Jewellers caters to every occasion, every bride's unique style and every budget. From the intricately designed, heavy-set necklaces to the simple yet elegant items, Vogue offers choices that suit diverse tastes.
Vogue necklace collection includes plain gold necklaces for those who appreciate timeless simplicity, as well as necklaces adorned with Diamonds, Pure Brilliance Cubic Zirconia or genuine coloured stones for those who seek added value and sparkle. Our commitment to innovation is evident in our design, whether they feature contemporary aesthetics or pay homage to traditional craftsmanship. Each necklace is handcrafted to perfection, ensuring that it becomes a cherished part of your jewellery collection. In addition to Vogue necklaces, our bangle collection is equally impressive. Vogue offers a wide range of options, from broad bangles that make a bold statement to simpler, everyday wear bangles that exude understated elegance. Vogue bangle collection encompasses intricate filigree designs, bangles embellished with Diamonds, Sapphires, Pure Brilliance Cubic Zirconia and genuine coloured stones and classic plain bangles. Every Vogue bangle is a testament to their dedication to exquisite craftsmanship.

Special old gold price for all jewellery items

Special old gold price for jewellery items when you exchange your old gold for any item from the comprehensive jewellery collection at Vogue Jewellers showrooms during the promotional period. What sets this promotion apart is extending the exchange to its entire in-store collection, encompassing Coloured Stone collection, Tusker collection, Tusker Truffle collection, Royal Majestic collection, Lace collection, Kandyan Lotus Bridal collection, Eterny3 collection, Office wear, Bangles, Chains, Children's items, Men's wear, gift items and much more. This inclusivity ensures that every visitor finds something that resonates with their style and preference.

Raffle Draw

To make this promotion even more exciting, Vogue Jewellers has partnered with Sirasa FM, whose promo teams will distribute special promo cards in and around Kandy, Kiribathgoda and Kurunegala.
These cards contain all the essential details about the promotion, making it easier for customers to participate. But that's not all – customers who visit KCC, Kiribathgoda and Kurunegala branches during the promotion period and make a jewellery purchase are eligible for an exclusive Raffle Draw. A lucky winner will be drawn at each branch, who will be awarded with a special gift from Vogue Jewellers, adding an extra layer of excitement to this remarkable offer.

Your Lifetime Guarantee of Quality

"At Vogue Jewellers, we understand the significance of your jewellery. That's why we stand behind the quality of every piece we create. We are pleased to offer a lifetime guarantee for our jewellery, assuring you of its enduring value and quality. When you choose Vogue Jewellers, you invest in not just jewellery but also in a promise of timeless beauty and craftsmanship," said Mr. Anura Hemachandra, Managing Director, Vogue Jewellers.
Mr. Hemachandra elaborating further said: "Vogue Jewellers September Gold Exchange Promotion is our way of expressing gratitude to our loyal customers. We invite everyone to visit our branches between 11th and 17th September and experience the magic of turning old gold into new treasures."
Visit Vogue Jewellers during the promotion period, exchange your old gold and embrace the elegance of the latest gold jewellery at unprecedented prices.