---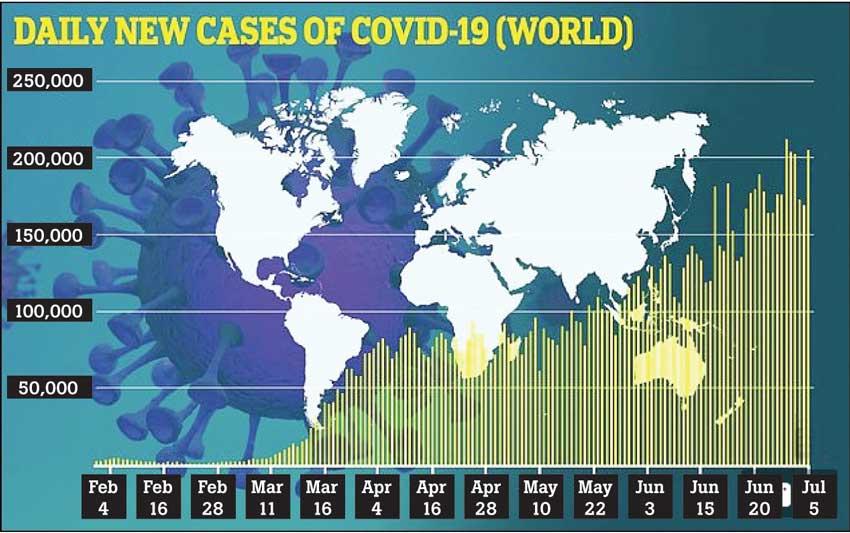 Bolivia's interim president became the latest world leader to test positive for the coronavirus Thursday, as the United States notched yet another record-breaking surge of cases while global infections and fatalities continued their relentless rise.

COVID-19 has now claimed more than 550,000 lives across the planet, and infected more than 12 million people since it first emerged in China in late 2019 -- among them Brazilian President Jair Bolsonaro, British Prime Minister Boris Johnson and now Bolivia's Jeanine Anez.

Bolivia is gearing up for a general election, despite the country of 11 million recording almost 43,000 virus infections and more than 1,500 deaths.

By the time the polls are held in less than two months, the government expects there to be 130,000 cases.
The United States notched up half that figure in just one day Thursday, with 65,551 new cases recorded by Baltimore-based Johns Hopkins University.

The country, the hardest-hit in the world by the pandemic, has a total caseload of more than 3.1 million, with
133,195 deaths.

The virus is still infecting new populations: the first case was recorded in northwest Syria on Thursday, reviving fears of disaster if the pandemic reaches the rebel bastion's
displacement camps.

In a potentially worrying discovery, scientists in Italy said there was "strong evidence" that COVID-19 positive mothers can pass the virus on to their unborn children. Virus lockdowns have dealt a staggering blow to the global economy, and the outlook remained bleak Thursday.

The pandemic could push 45 million people from the middle classes into poverty in already economically troubled Latin America and the Caribbean, the UN warned.
LA PAZ AFP July10, 2020