---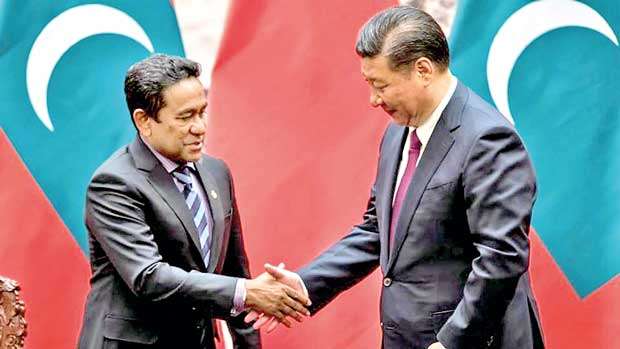 NEW DELHI, (REUTERS) Aug 10 -
The Maldives wants India to withdraw military helicopters and personnel posted there following the expiry of an agreement in June, its envoy said, the latest snub to New Delhi by President Abdulla Yameen's China-backed government.

India and China are going head to head in the Maldives, the Indian Ocean island chain where Beijing is building roads, bridges and a bigger airport, upstaging India.

India has opposed Yameen's crackdown on political rivals and the imposition of an emergency this year and some of the president's rivals have called on New Delhi for military intervention, creating worries in the Maldivian government.

The Maldives' ambassador in India, Ahmed Mohamed, told Reuters that two military helicopters provided by India were mainly used for medical evacuations but were no longer required.

Along with the helicopters, India had stationed around 50 military personnel, including pilots and maintenance crew, and their visas had expired.

"We are still there, our two helicopters and the men," an Indian navy spokesman said