---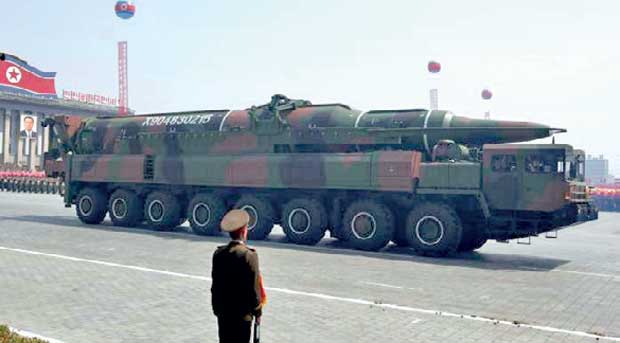 REUTERS, 02nd MAY, 2017- North Korea accused the United States on Tuesday of pushing the Korean peninsula to the brink of nuclear war after a pair of strategic U.S. bombers flew training drills with the South Korean and Japanese air forces in another show of strength.
The two supersonic B-1B Lancer bombers were deployed amid rising tensions over North Korea's pursuit of its nuclear and missile programmes in defiance of U.N. sanctions and pressure from the
United States.

The flight of the two bombers on Monday came as U.S. President Donald Trump said he would be "honoured" to meet North Korean leader Kim Jong Un in the right circumstances, and as his CIA director landed in South Korea for talks.

South Korean Defence Ministry spokesman Moon Sang-gyun told a briefing in Seoul that Monday's joint drill was conducted to deter provocations by the North.