---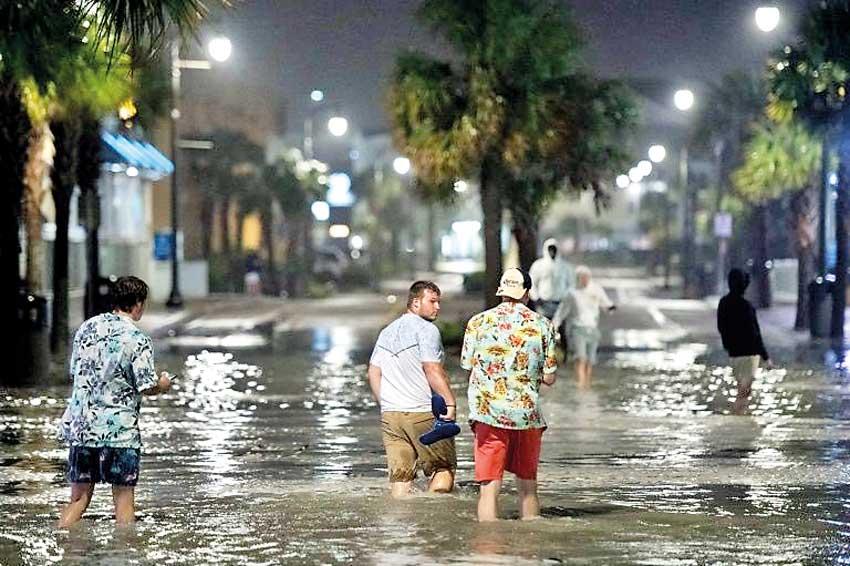 MYRTLE BEACH AFP, 4 Aug, 2020 - Hurricane Isaias slammed into North Carolina bringing life-threatening storm surges and leaving more than 350,000 homes without power, as the US eastern seaboard battened down for flash floods and destructive winds.

Packing sustained winds of 85 miles per hour (around 140 kilometers per hour), the Category 1 hurricane made landfall in the southern part of the state on Monday just before midnight (0400 GMT), the National Hurricane Center said.

Seawater flowed into streets on the border between the Carolinas, leaving locals to wade through the flooded areas as rain and strong winds whipped the palm trees.

Three hours after reaching the coast, Isaias was downgraded to a Tropical Storm, the National, Hurricane Center (NHC) said Tuesday.

It is forecast to track northeast, with gusts reaching hurricane force on the mid-Atlantic coast Tuesday, which the NHC said could down trees and cause more blackouts.

Heavy rainfall and flash flooding is expected in Washington, Baltimore and other parts of the northeast coast on Tuesday. Tornadoes have occurred in North Carolina the NHC said, where state governor Roy Cooper said National Guard soldiers and the Coast Guard were standing by.

Utility companies said Tuesday more than 350,000 outages have occurred across the state.

Local authorities reported a number of fires in structures on the south coast and warned people whose houses are flooded to turn off the mains electricity -- while not standing in the water.
Residents in flood-prone areas "should take all necessary actions to protect life and property from rising water and the potential for other dangerous conditions," the National Hurricane Center said.