---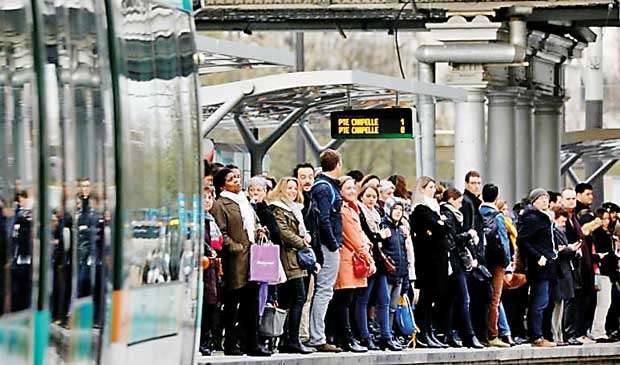 REUTERS, 03rd APRIL, 2018- French railway services were thrown into chaos on Tuesday, the first day of rolling nationwide strikes that are set to run for months in the toughest test yet of President Emmanuel Macron's determination to modernize the French economy.

Just one in four trains were running in the Paris region, national rail company SNCF said, as people made their way back to work after an extended Easter holiday weekend on what French media dubbed "Black Tuesday".

Platforms at Gare du Nord, Paris's busiest railway station, were so crowded with commuters that some tumbled onto the tracks and had to be helped back up, television footage showed.

"I do understand why they're striking," said Marie Charles, a Paris commuter. "But today is my first day in a new job so I have to admit I could have done without the strike."

The four main rail unions plan to strike for two days out of every five for the next three months — a total of 36 days of disruption — to fight a shake-up of the SNCF before its monopoly is ended in line with European Union rules.

The last French president to square off against rail unions over workers' benefits came off worst.