---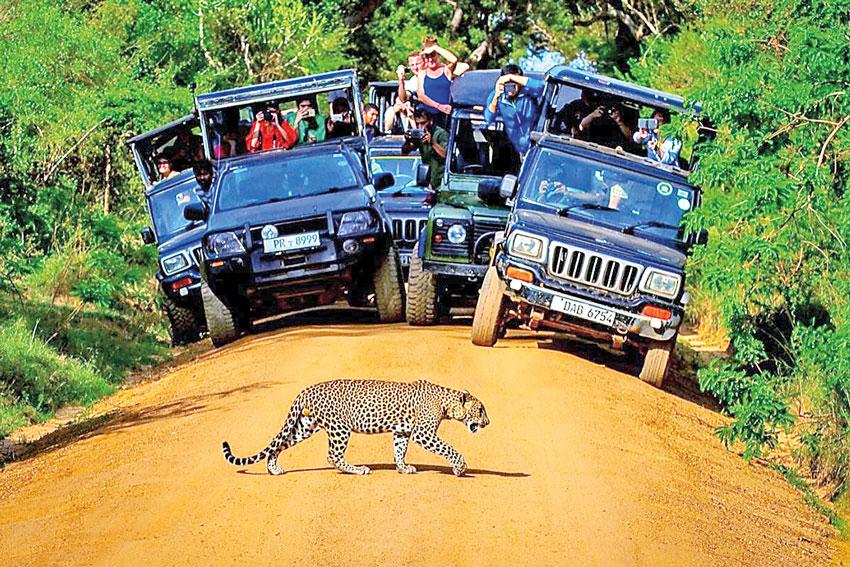 Stresses on Animals are on the rise (File photo)
Yala; a national park which both locals and tourists have been fascinated by and visited countless times. But the question is, will we still have a Yala park in a few years' time?
Dr Sumith Pilapitiya, environmental scientist and Former Director-General of the Department of Wildlife Conservation spoke at the WNPS monthly lecture recently about this imminent Yala destruction that Sri Lankans should take action against as soon as possible.

The general potential for wildlife tourism in Sri Lanka
"Wildlife tourism could be the biggest driver for the growth of tourism in Sri Lanka," said Pilapitiya.
He pointed to several countries such as South Africa whose direct impact of tourism is ten billion dollars a year. He explained that wanting to promote wildlife tourism and being able to do that are two separate aspects. In a study done among Asian countries, he mentioned that Sri Lanka comes number one in a category called observability.
This means it's extremely easy to see wildlife in Sri Lanka and that within a few minutes of entering a Sri Lankan park, we can begin to see wildlife. Sri Lanka also ranks first in wildlife tourism potential and Pilapitiya explained that this means the assets we need are plentiful as well and noted several unique resources which we can brand and promote.

Yala, land of the leopards
According to him, Yala and Wilpattu are the best places in the world to see leopards. He also explained that Yala National Park holds over 40 species of mammals, and 215 species of birds, including six endemic species as well. He also quoted Angie Scott, award-winning photographer who said "If God created a patch of land for leopards on Earth, then it must be Yala"
Similarly, Pilapitiya mentioned that Yala National Park is the only national park in the world that has an Albino Elephant in the wild.

What has become of Yala National Park today?
Pilapitiya said that tourist numbers have increased by over 1,000% from 2008 to 2017, and the Department of Wildlife Conservation or any other agency would not be geared to handle this increase.

He explained that this is why the department had no alternative but to allow the Safari jeeps to take guests into the park without a tracker. "Before 2008, every Safari jeep had a tracker to accompany them," Pilapitiya said. But with over visitation and lack of trained trackers, this has changed.

Pilapitiya listed out some of the consequences of over-visitation that have been recorded at Yala National Park such as road kills.

He mentioned a tragic situation where leopards were killed due to traffic inside the National Park. "Never take photographs at the expense of the animals," Pilapitiya added.

He also noted harassment of wildlife at sightings, feeding wildlife and changing their behaviour as some other consequences of this issue. In addition to this, neglect of protection and management of the park, a decline in wildlife population and serious habitat issues are prevalent at Yala as well.

Stress on the animals
According to a study conducted at Uda Walawe, Pilapitiya explained how elephants feed less when they are surrounded by vehicles since they are in protection mode and are constantly stressed out. In his presentation, he also mentioned a study that suggests human presence can alter leopard movement patterns and behaviour and can have adverse effects on their health, reproduction and survival. "I'm not saying we should stop visitation, all I'm saying is to give some space for the animals," he said.

Pilapitiya questioned whether a natural ecosystem can sustain this type of abuse and still meet its objectives.

What are the issues that should be addressed directly?
Pilapitiya pointed out several major issues that should be given attention to prevent this imminent disaster. Other than the disciplinary issues of safari drivers and passengers, high speed and reckless driving, vehicular congestion, over-marketing Yala as a leopard-sighting destination, lack of adequate staff and facilities such as patrol vehicles and also poor nature interpretation services offered by the Department of Wildlife Conservation are some of the vital issues that should be addressed. Pilapitiya also highlighted that one of the most important issues to be addressed is the continued political interference resulting in the lack of independence for DWC to regulate tourism within Yala.

Is this trend reversible?
Pilapitiya explained that putting limits on the vehicles entering Yala is easier said than done since there are over 700 jeep drivers in the Yala National Park. If we put a limit on it, we suddenly get a lot of political pressure that the jeep drivers' livelihoods are being affected and from the hotel industry as well.

Pilapitiya, from his experience as a former wildlife manager, explained that he realised a lot of problems come with putting these limits. Therefore instead of putting limits on the vehicles immediately, he highlighted the importance of disciplining the jeep drivers, both private and safari as well as the visitors in the vehicle.
---
He also explained that it's important to impose limits on all the non-overcrowded parks in the country immediately before they end up like Yala.

Pilapitiya also said that we should move towards quality over quantity. He mentioned that most tourists say that they don't learn anything during a park visit and that they want proper nature interpretation.

"Majority of tourists are coming to learn something but we are not giving them that, we are just showing them the animals," said Pilapitiya. He mentioned that to maintain our natural assets, we should make Sri Lanka, a land in harmony with nature.
---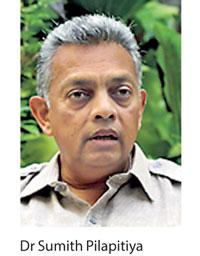 This can be done by having a plan for converting Yala into a high-quality wildlife tourism destination which includes improving both the drivers' and the visitors' discipline.

Pilapitiya referred to a quote by Aldo Leopold's, saying that we can't influence human occupancy now, but in creating a better understanding of the extent of that influence and a new ethic for its governance, we might be able to save Yala from its current position.