---
With growing awareness that the world is increasingly shifting towards the digital marketing solutions, Sri Lanka-based international ICT Solutions Company eBEYONDS is keen to expand its global presence through cultivating strategic partnerships and agent networks to penetrate the world's most lucrative markets for ICT solutions.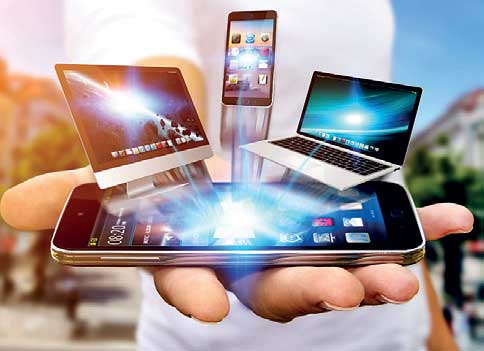 As eBEYONDS capitalizes on the digital opportunity with its global reach and proven expertise, fame and fortune will also smile on all key stakeholders of eBEYONDS who will tremendously benefit from their inclusive growth.
Marking its 10th anniversary this year, eBEYONDS possesses an excellent track record providing world-class, innovative & secure ICT Solutions to a number of iconic local & international clients actively & passionately contributing to fuel their growth & success. Incorporated in 2007, eBEYONDS started providing ICT solutions to top international clients like Raffles Hotels & Resorts and Millennium & Copthorne Hotels. Today, eBEYONDS offers high-end digital marketing solutions to the top global corporations & organizations such as TravelClick, IFC - World Bank & UNDP and also to the iconic Sri Lankan businesses such as Dilmah Tea, Odel, and so on.
Drawing on their decade-long experience in serving the hospitality industry, eBEYONDS now offers a range of digital marketing solutions for restaurants. Considering the severity of the digital challenge faced by restaurants and the astonishing speed with which it changes and evolves and the fiercely competitive market space, eBEYONDS believes an integrated digital marketing strategy consisting of web, mobile and social media is the best way for today's restaurants to promote their brands and retain and expand their market share boosting their earnings.
In fact, among the major restaurant technology trends predicted for the year 2017 are text (SMS) communications, visual marketing & tracking employee productivity. eBEYONDS is convinced that the real winners will be the restaurants that successfully harness these trends. Thus, eBEYONDS is keen to help restaurants to position themselves to take full advantage of these crucial trends.
With an unrelenting emphasis on quality and an uncompromising stance on ethics & integrity, eBEYONDS also adheres to the highest standards of IT security in delivering each of their solutions as the world shifts from information technology to data technologies. Even as they provide world-class solutions, eBEYONDS endeavours to market them at a most affordable price which makes them highly attractive to the clients who look for top quality at a fair price.
By joining eBEYONDS as an agent to market their digital marketing solutions portfolio worldwide, an individual can start their own business with marketing support and guidance from eBEYONDS as well. Given the rising importance of digital marketing in nearly every business across the world, eBEYONDS digital marketing solutions portfolio is of great interest to all entrepreneurs and business leaders who want their businesses to keep pace with the rapidly evolving digital landscape.