---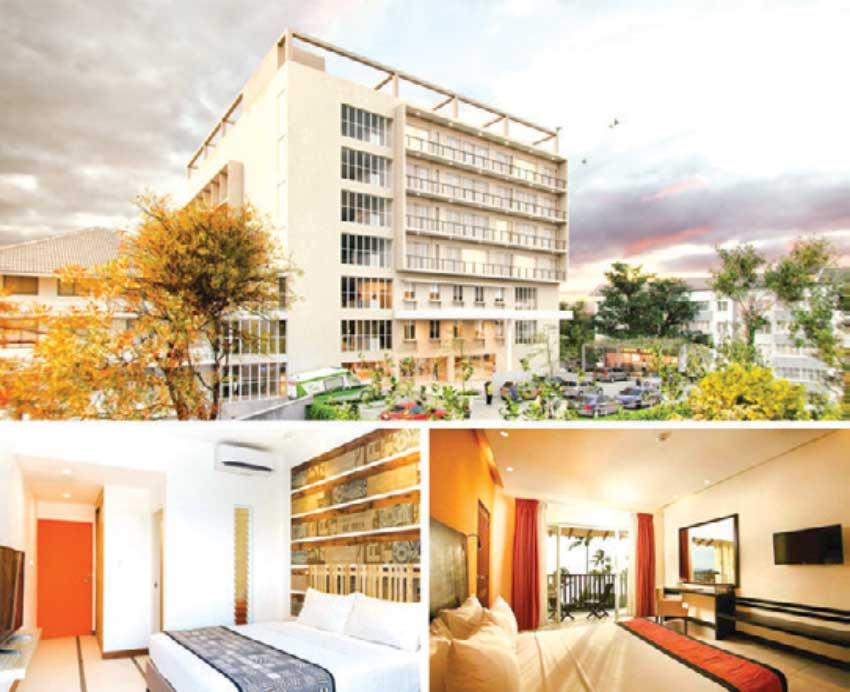 Ruhunu 2.0 (centre top), Hotel J Unawatuna (below left) and Citrus Hikkaduwa (below right)
Ruhunu Hospital, a leading healthcare provider based in the Southern province, has collaborated with Citrus Hikkaduwa, which is part of Hikkaduwa Beach Resorts PLC and Hotel J Unawatuna, which is part of the Jetwing Hotels, to open intermediate care centres (ICC) for COVID-19 positive patients.

The two properties, which are located in the heart of the Southern province tourism capital, have been converted into a fully medically equipped ICC with in-house high dependency units (HDU) and backup ICU facilities. Teams of specialist healthcare and hospitality professionals manage the facilities. The ICCs are managed under strict guidelines imposed by the Health Ministry in order to provide high-quality medical care to COVID-19 positive patients.

Patients who are COVID-19 positive must immediately inform Ruhunu Hospital and give out details. With that information Ruhunu Hospital will inform MOH and PHI officers and will get the approval from the Health Ministry prior to transferring them to one of the two facilities. The hospital will organise transport for the patients and quarantine according to the government health regulations.

Patients may avail themselves from a range of accommodation options. All rooms are air conditioned and luxurious, which eases the patient's recovery process. The room categories comprise of single, double, triple and one six-bedded ward or as the hospital brands as a six-bedded family room. Food is prepared in accordance with the most stringent hygienic standards and caters to the particular dietary requirements specified by each patient.
Patients can be rest assured of receiving premium 24-hour in-house medical care and 24-hour nursing care from Ruhunu Hospital's highly qualified team of medical experts, throughout their stay at the facility. The dedicated medical team will carefully monitor patients, perform routine patient observation and document the patient's progress in their medical records. Should there be an emergency, patients can be assured of the 24-hour availability of a medical professional for emergency attendance and the facilities are equipped with an emergency room.

"Our partnership with these properties is to assist the country's public healthcare system by reducing their burden, while giving an opportunity for patients who can afford private treatment. We have setup our facilities following all the guidelines and keeping backup resources in a case of an emergency. The hospital is committed in treating every person with dignity and respect during these uncertain times. Our team of experts are working alongside Citrus Hikkaduwa and Hotel J Unawatuna to provide a comfortable and luxurious experience at the two intermediate care centres. The two locations are in an ideal setting for an optimal healing experience despite the stress of the pandemic. We are proud to provide a premium quality facility in this great time of need during the pandemic," stated Ruhunu Hospital Co-CEO Raveen Wickramasinghe.