---
France optimistic about Sri Lanka's debt restructuring
Debt restructuring is a complex negotiation
France has a strategic partnership with China
French Ambassador Jean-François Pactet, on the occasion of the 75th anniversary of the bilateral relationship, takes questions from Sri Lanka on the current status of bilateral ties and the way forward. Excerpts: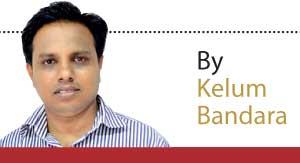 Q What are the new aspects of bilateral relations, and the new plans for their elevation of the wake French President's visit to Sri Lanka and the 75th anniversary of bilateral relationship?
We are celebrating this year the 75th anniversary of the French-Sri Lankan diplomatic relationship, which was established on October 27, 1948, right after the independence of Sri Lanka. It means that from the start, France has been alongside Sri Lanka; this is the history that we want to celebrate this year. I think the length of this relationship creates stability and confidence between the two countries.
I meet, as an ambassador, many Sri Lankan people and many of them tell me that for them, this relationship with France is also a personal story. I've met quite a few Sri Lankan people who learned French at the Alliance Francaise in the 1970s and 1980s. Going to the Alliance Francaise, learning French, and watching movies, were defining experiences for them.
I've also met a lot of Sri Lankan people who discovered French culture through the fantastic Bonsoir French TV programme which ran for 25 years from 1985 to 2010. So, there is a big element of continuity in our relationship and mutual confidence coming from the length of the relationship which we are celebrating this year.
This is a part of the relationship we want to keep, and simultaneously we want to develop and elevate this relationship. The way we are doing it this year is through high-level engagements and high-level visits such as the visit of the French President to Colombo in July. It was the first visit ever of a French President to Sri Lanka and it was a truly historic meeting between our two presidents.
And a bit earlier, President Wickremesinghe came to France, and the Foreign Ministers Catherine Colonna and Ali Sabry had a substantial meeting in Stockholm.
We are now implementing the decisions taken by the Presidents in their meeting. For example, they decided to establish bilateral consultations: as a result, we organized on October 25 our first high-level bilateral dialogue. We didn't have much dialogue between the two countries until now. And we are also aiming at broadening the cooperation, for example about global issues and maritime issues because these are areas where the objectives of Sri Lanka and France are very similar.
Q What does the signing of a MoU about a Maritime Security Center symbolize given Sri Lanka's strategic position in this part of the world?
It highlights the common interests between France and Sri Lanka.
France has overseas territories in the Indian Ocean. France considers itself to be an Indian Ocean nation.
France has the second biggest exclusive economic zone in the world, and 30 percent of this maritime exclusive economic zone is in the Indian Ocean, thanks to the French islands in the Indian Ocean. Something I often emphasise in my meetings is that France has security & sovereignty stakes in the Indian Ocean, just like Sri Lanka.
We also recognize the importance of the Indian Ocean for trade. A large part of the trade of the world goes through the Indian Ocean. We therefore have a common interest in ensuring the security of the Indian Ocean, fighting illegal fishing, providing search and rescue when necessary, etc. The Maritime Safety and Security School, which we are working on in cooperation with the Sri Lankan authorities, is a way to anchor this cooperation between the two countries.
Q Sri Lanka always talks about its neutral foreign policy. The Sri Lankan government said it advocates the Indian Ocean as the zone of peace. Sri Lanka is a small and developing country. In your point of view, is that policy workable or acceptable to France?
The core objectives of the French foreign policy are to preserve our independence, to uphold principles in which we believe about democracy, human rights, the right of peoples to self-determination, and the rule of law, and also to foster international cooperation.
We have been supporting these values even when it can seem to go against the French interests. For example, we've been supporting for the past few years enlarging the UN Security Council. France is a permanent member, but we've been going beyond this narrow interest and we support the enlargement of the Council with both new permanent and non-permanent members.
We've been also encouraging and proposing to limit the use of the veto in the UN Security Council. This is also a proposal which goes against the narrow interest of France. But we feel it goes in the global interest of peace and international cooperation.
At the same time, France recognizes that defence capabilities are also important. And to support peace, sometimes we need these defence capabilities. What has happened in Ukraine is one example of that: the aggression by Russia and the bombing of civilians shows that peace and sovereignty also depend on defence capabilities. We must be clear-eyed about the need to have these defence capabilities to protect the peace, to protect sovereignty, to protect territorial integrity.
Q When we talk about the Indo-Pacific strategy, we see it as a kind of project with an element of competition between the United States and China. Does France have competing interests with China?
France has a strategic partnership with China and we have several lines of dialogue with China. For example, we have a dialogue on human exchanges. We have a dialogue on science and technology. France was one of the first countries to recognize China and establish diplomatic relationships in 1964. We want to keep this good relationship.
We also aim to develop a more balanced relationship with China. For example, French investments in China are more constrained than Chinese investments in France; this is an area in which we would look for a more balanced relationship.
Overall, we feel we have a shared responsibility for the development of our cooperation and the development of the Indo-Pacific. And on the major international issues, we want to cooperate.
Q What are France's security interests in the region?
In the Indian Ocean, we have several security interests. One of them is the defence of our overseas territory – a sovereignty interest.
We also have interests in the Indian Ocean as an open sea where trade can develop. In this regard, we support curbing illegal trafficking and establishing the Indian Ocean as a rule-based area. Illegal fishing, or drug trafficking, has an impact on security, trade, and the environment.
We have ongoing cooperation with Sri Lanka on these issues, with a very good operational relationship with the Sri Lankan Navy. Several French Navy ships did port calls in Sri Lanka in 2023.
Environment is also an area in which we cooperate with Sri Lanka. We signed recently a cooperation agreement with the Marine Environment Protection Authority to help improve the monitoring of pollution through a satellite-based solution, provided by a French company.
Q France is playing a key role in restructuring Sri Lanka's external debts. There are some developments in Sri Lanka. How optimistic is France about the possible conclusion of this process?
I'm optimistic because we are working very hard to solve with the other creditors and we are progressing.
Sri Lanka is also working hard with the IMF (International Monetary Fund)and with the creditors to come to a solution. It is a complex negotiation.
France is the fourth largest creditor, but there are other creditors around the table and that is why this is a complex negotiation. All the creditors need to agree to the proposed solution for us to be able to implement it. But I think everyone is committed to finding a solution as soon as possible.
I am also optimistic because I think the Sri Lankan economy has improved quite significantly over the past 12 months. This is an evolution we should recognize and which is very positive.
Q In what case does France intend to engage with the IMF in this context?
Our engagement to come to a solution on debt restructuring is one of the ways we are supporting Sri Lanka. We are engaging right now on this issue with Sri Lanka and the other creditors.
We are also supporting projects to help Sri Lanka. The French Development Agency, Agence Francaise de Développement, has a long history of cooperation with Sri Lanka and, despite the default and the economic crisis, it never stopped its development cooperation.
The French Development Agency brought the ongoing projects to a conclusion and is now prospecting for new projects. There is substantial ongoing work to support projects to help Sri Lanka. We are working to support agriculture, the dairy industry, cattle farming, etc. We have projects to support the establishment of a geographical appellation for tea. We also have several ongoing projects about infrastructure, about water sanitation and electricity.
Q Sri Lanka has said it will apply to qualify for the GSP + trade facility for another term to access the European Union markets. So, during the process, you have observed developments in Sri Lanka. So, what kind of support does France need to extend in this regard for Sri Lanka to get this facility?
Sri Lanka is one of the beneficiaries of GSP +, which allows exports duty-free for a large part of the EU tariff lines.
The current GSP Plus is set to expire at the end of December. However, the EU Commission has proposed, for all countries in this situation, a four-year extension of preferential access until 2027. So, if this extension is agreed upon, Sri Lanka will continue to benefit from GSP + in the coming years.
The commitments made by Sri Lanka to reform regulations such as the PTA and to comply with international conventions regarding labour rights, environmental protections, governance, etc. still stand, therefore we'll continue engaging with the Sri Lankan authorities on these points.
Q What is your assessment actually about the progress Sri Lanka has made in terms of reconciliation?
I took my position one year ago and I've been listening to many stakeholders on this issue in Colombo and other parts of the country.
I recognize the personal stories they have. This is very important and very personal for many of the people I talk to. I want to be humble regarding my experience and what I can bring to the people who have suffered.
When I meet with them, I hear both the NGOs and the government underlining the importance of making progress; I hear a call for measurable, tangible, verifiable results with regard to this progress.
So, I welcome the announcements of new steps which have been made by the government. I think progress should continue. I would underline the need for an open and inclusive dialogue on this issue.