---
Alleges former Prez exercised undue influence to cover up blunders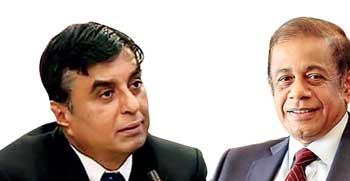 By Yohan Perera
IGP Pujith Jayasundara and former Secretary to President Hemasiri Fernando should be allowed to testify freely before the presidential commission on the Easter Sunday attacks so that they will reveal as to who is truly responsible for the carnage, UNP MP Palitha Range Bandara told a press conference held yesterday.

He alleged that former President Maithripala Sirisena exercised undue influence on both the IGP and the former Secretary to President in order to cover up his failures to avert the horrendous bloodbath.

"The former President had promised the IGP a diplomatic post in a bid to cover up his failure to avert the dastardly attacks that unfolded on April 21 last year. Mr. Sirisena is a man who has forgotten the first lesson taught by Lord Buddha after attaining enlightenment; showing gratitude to those who did good to him. He had pushed the SLFP aside to contest the general elections on the SLPP ticket from the Polonnaruwa District. He brushed aside the same party to contest as the common opposition candidate in 2015. He forgot to show gratitude to the UNP that supported him at the presidential election in 2015. He tried to destroy the UNP by attempting to woo its MPs on the promise of ministerial portfolios. He tried to woo me as well but I did not fall into his trap," he said.