---
PB offered to act as an adviser to President or Finance Minister
Gamini served as Secretary to Prime Minister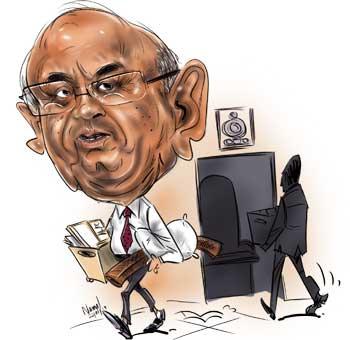 By JAMILA HUSAIN
Secretary to President Gotabaya Rajapaksa, P.B. Jayasundara, yesterday emptied his office at the Presidential Secretariat and stepped down from his position, making way for Prime Minister Mahinda Rajapaksa's Secretary, Gamini Senarath to take over from today.
The Daily Mirror learns that P.B. Jayasundara will presently remain retired, but he has been offered to act as an adviser to the President or Finance Minister Basil Rajapaksa.

Jayasundara submitted a lengthy resignation letter last month following increasing calls for him to step down from his position, by the cabinet of ministers who had lodged complaints against him, stating he was unavailable to discuss matters of government. The resignation letter was immediately accepted by President Rajapaksa but the letter had made some explosive revelations of corruption by some high rankers.

Gamini Senarath who served as the Secretary to Prime Minister Mahinda Rajapaksa will take over as Secretary to the President from today following a farewell conducted for him at the Temple Trees last afternoon.
Jayasundara submitted a lengthy resignation letter last month following increasing calls for him to step down from his position