---
Minister said Madrasas that taught children above 16 years will not be banned
A child in our country between five years of age and 16 should study according to the National Education Policy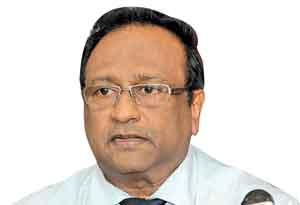 By Ajith Siriwardana and Yohan Perera
While claiming that all the Madrasas will not be banned, Public Security Minister Sarath Weerasekara yesterday reiterated that Madrasas that taught only religion and Arabic for children between the ages of five and 16 should be banned as they were against the National Education Policy.

He told Parliament that the Muslim society and organisations had already granted their approval to ban the Madrasas.

Responding to a statement made by SJB MP- S.M. Marikkar, the Minister said Madrasas that taught children above 16 years will not be banned.

"I have never mentioned that all the Madrasas should be banned. A child in our country between five years of age and 16 should study according to the National Education Policy of the country without any racial difference. If there are Madrasas that teach only religion and language to children between five and 16, they should be banned," he said adding that Muslim society and organisations had approved it.

MP Marikkar said that Madrasas were just like Pirivenas, cannot be banned and added that they should be operated subject to the syllabus of the Education Ministry and should not allow those coming from abroad to teach in the Madrasas.

The Minister said if someone wanted to become a Moulavi, there were a number of Madrasas that taught those above 16 and said such Madrasas will not be banned.