---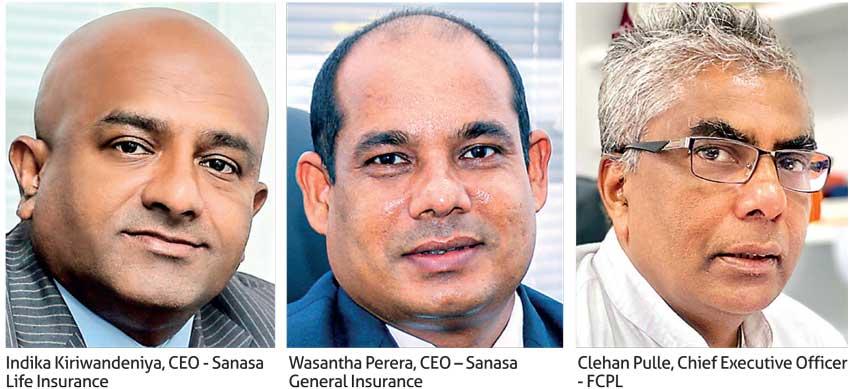 Sanasa Life Insurance Company and Sanasa General Insurance Company have demonstrated their commitment to digitalization by successfully migrating their workflow management to Google AppSheet with the help of Google's largest local partner in Sri Lanka since 2010, Finetech Consultancy.

Finetech Consultancy is a Google Cloud Premier partner and Google for Education Partner headquartered in Sri Lanka with operations in Bangladesh and Maldives.

Sharing his views, Sanasa Life Insurance Chief Executive Officer Indika Kiriwandeniya stated, "As the technology partner, Finetech assisted us to transition into Google workspace by providing training and technical expertise for the migration.

Finetech has proved its technological capabilities by utilizing Google Workspace to address a variety of difficulties which we encountered throughout the transition and up to the present. The primary advantage of Google Workspace is that the majority of our staff members are already familiar with products like Gmail, making the transition to Google Workspace products simple.

Additionally, its admin console enables us to control everything from a single location. Adding new users and groups, managing devices, configuring security settings, and so on are far easier and faster. Our team communicates primarily via Gmail while Gmail and Google Calendar are used to communicate almost all announcements, information, and meeting arrangements. Google Meet and Google Forms are quite popular with our staff and are used for a variety of daily information exchange and collaborative communication reasons."

Google AppSheet is a globally-recognized tool that allows individuals and businesses to capture and review data from its own sources. Google AppSheet has allowed Sanasa Life and General Insurance to streamline processes and increase productivity across the companies by converting a majority of its manual processes that are outside the Core System into digitized workflow.

The Staff Onboarding & Resignation Application developed by the Finetech Consultancy team played a significant role in streamlining communication between the HR Departments and IT Departments. During the ongoing COVID-19 pandemic, Sanasa Life and Sanasa General were able to carry out most of their operational activities without major disruptions thanks to the collaboration tools at their disposal.

Overall, AppSheet helped both companies to save time, reduce travel, made meetings simpler and easier, reduced paper cost, increased communication, helped in Sinhala translations and most importantly provided a fast, efficient way of managing services.

Google AppSheet also allows users to automatically capture a user's location, dates, times and duration of work which allows management to review activities logged, time spent and measure productivity. The smooth functioning of the system has encouraged both companies to focus on their next applications - a Task Management System and an Issue Tracking System.