---
HNB General Insurance Limited (HNBGI) was awarded the 'Motor Insurance Initiative of the Year - Sri Lanka' by the Insurance Asia Awards 2021 for the innovative insurance solution, 'MotorGuard Pay As You Claim'.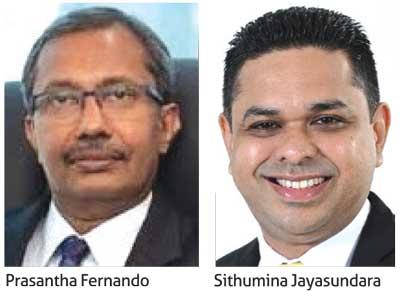 Pay As You Claim is a revolutionary insurance solution which gives customers the choice of paying 40 percent, 50 percent or 60 percent of the premium, to comprehensively cover the vehicle for the entire year. In the event of an accident, the claim will be paid once the policyholder settles the remainder of the premium.

Speaking regarding this achievement, Chief Executive Officer of HNBA and HNBGI, Prasantha Fernando said, "We are extremely honored to have been recognized for the 'Motor Insurance Initiative of the Year - Sri Lanka' for the most recent addition to the general insurance product bouquet, 'Pay As You Claim', by Insurance Asia in their 2021 award line up. This award reflectsthe functionality and relevance of the product to our customers and is a testament to innovativeness of the product. I'm thankful to the HNBGI team for their efforts in introducing this timely product to the market".

Sharing his thoughts, Chief Operating Officer of HNBGI, Sithumina Jayasundara said, "This award strongly amplifies the unique strategies and actions put in place by a devoted and highly skilled team to develop such a product with very distinctive features.Pay As You Claim is the outcome of understanding the ever changing needs of our customers as well as the existing gap in the market."