---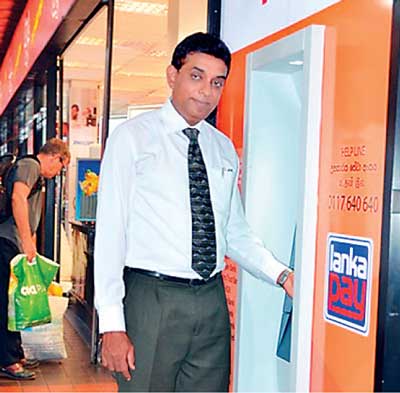 In a drive to provide more convenience and ease to its customers Cargills Bank added another ATM to its network within Colombo. The new ATM is located at Majestic City and is operational from June 7, 2016, increasing banking services and products to customers in the Colombo area, the bank officials said.

Cargills Bank Managing Director/CEO Prabhu Mathavan declared open the new offsite ATMs at Cargills Food City, Majestic City.

He said the opening of the new offsite ATM reflects the bank's ongoing service commitment to our customers. The bank will continue to increase its customer touch points through various channels enabling customers to undertake their banking transactions with ease and convenience.

Cargills Bank has expanded its ATM network further joining with the 3000+ ATMs accessible to its customers to transact through the Cargills Bank partnership with the Lanka Pay's Common ATM Network. The Lanka Pay network allows customers to transact using an ATM of any of 17 member banks. The 17 banks partnered for LankaPay are Cargills Bank, BOC, Commercial Bank, People's Bank ,HNB, Sampath Bank, Seylan Bank, Nations Trust Bank, NDB, Union Bank, DFCC Bank, Pan Asia Bank, Standard Chartered Bank, RDB, HDFC, Habib Bank and Public Bank. Cargills Bank Chief Information Officer/Head of Information Technology Chanaka Wanigasooriya stated, "Our expanding ATM network adds value to the digital transformation process of Cargills Bank extending banking services to its customers beyond traditional cash withdrawals. We are developing the ATM channel where even a non-bank customer can utilize Cargills Bank ATM to perform other revenue generating transactions."

Cargills Bank Limited is a fully-fledged commercial bank and has 11 branches presently located at Colpetty, Maitland Crescent, Old Moor Street, Maharagama, Kurunegala, Mathara, Thanamalvila , Hawa Eliya, Jaffna City Centre, Vavuniya, and Chunnakkam and provides a range of services and products, including current and savings accounts, fixed deposits, trade services and treasury services.