---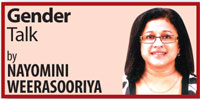 Tomorrow there will probably be women runners, or even women football players? If such sports are played by women, would they constitute a proper spectacle to offer the audience that an Olympiad brings together? We do not think this may be claimed to be so.'

- Founder of the modern Olympics, Baron Piere de Coubertin, July 1912.
Since those words were spoken by the man himself, women have made major breakthroughs in becoming Olympic champions. At the time the founder of modern Olympics uttered the words, women were not engaged in the kind of sporting activities the games were going to have on display. But that has changed considerably since then.

Spirit extends

Today, the spirit of the Olympic Games extends to women as it does to men – hundreds of women, talented and capable, participate in events that stretch from swimming to athletics and gymnastics, to name a few. Our own Susanthika Jayasinghe brought glory to Sri Lanka when she competed successfully and carried away the Bronze medal, later upgraded to the Silver, in the Games in 2000.

Women were not allowed to participate in the ancient Olympic Games that were limited to men alone. However, there were exceptions even in the ancient world with women actually allowed to take part by entering horses in the equestrian events. When a horse entered by a woman won, the win was credited to the owner although many would not have been present during the games.

The beginning

Women took part in modern Olympic Games for the first time in 1900 – the events were in lawn tennis and golf. It was only in 1928 that women athletes were allowed to compete. Gymnastics were also allowed for women to participate in that year. Still, there was a long way to go for women to truly emerge as equal stake -holders of the Games, today recognized as the benchmark for both men and women who excel at an international level in their chosen sport.

In 2012, as Olympic Games kick off in London England, women would also take part in boxing events, which means that almost all sporting events of the Games are now open to women as well. Although the status quo at the Games remain equal for women, women from the Middle East have had a tough time in breaking barriers towards full participation. For the first time in history of modern Olympics, Saudi Arabia, Qatar and Brunei will send in female squads, promising sporting excellence on the world stage for their talented sportswomen.

England's Charlotte Cooper who won the tennis single title, is widely considered to be the first woman to win at an Olympic event. A female sailor from Switzerland, Helene de Pourtales is said to have won a gold medal before Cooper, having participated in a sailing event as a part of a sailing team.

Among the women participating in the first modern Oympic Games of 1900 were Helen de Pourtales of Switzerland, Elvira Guerra of France, Ohnier, Depres and FilleaulBrohy of France, Charlotte Cooper of England and Margaret Abbot of USA. This was a significant time for women's rights movement sweeping through the developed world –participation in the world's most recognized games could not have come at a better time for them.

Although women competed in swimming events for the first time in 1912, American women were not allowed to take part without wearing long skirts. Australia's Sarah Durack won the 100m freestyle in 1912. Looking back, it seems almost funny that women were expected to take part in swimming meets in long skirts – what challenges the previous generations of women must have endured, while the rule book was being upheld by the men who decided what was allowed and what wasn't.

In 1928, women were allowed to compete in athletics for the first time, yet the collapse of many participants at the conclusion of the 800 meter race saw it banned until 1960. The 1984 Games saw women participate in shooting events for the first time while in 2000, women were allowed to take part in weightlifting. In the equestrian and sailing events, men and women compete against each other ; in tennis since 2012 and badminton since 1996, mixed double events are allowed.

Olympian sisters have shone brightly in their achievements - Dutch athlete Fanny Blankers-Koen won four gold medals in 1948, the equivalents of the ones Jesse Owens had won twelve years earlier.

At 70 years, British Equestrian, Lorna Johnstoneheld her head high and rode in style at the1972 Games, becoming the oldest woman ever to compete at Olympic Games.

In 1984 Games, Joan Benoit from the USA won the first women's Olympic marathon in Los Angeles while Russian athlete Maria Gorokhovskaya set a record for most medals won by a woman at one Olympic event – two golds and five silvers at the 1952 Games.

At the 1976 Games, US Shooter Margaret Murdock won a silver medal in rifle competition, which included both men and women and became the first woman to win a medal for shooting at Olympic Games.

This year, the world will watch as women from all over the world will join the men in competing for the most coveted title in international sports – to be an Olympian champion that goes beyond mere gender differences.

We have come a long way indeed, ladies.

(Nayomini is a senior journalist, writer and a PR professional and can be contacted at nayominiweerasooriya@gmail.com)
---
---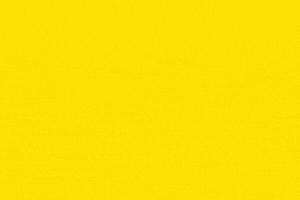 Add comment

Comments will be edited (grammar, spelling and slang) and authorized at the discretion of Daily Mirror online. The website also has the right not to publish selected comments.

---