---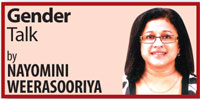 I had heard about the miracle mineral make up but it was while on a holiday in Italy recently that I discovered the all-natural perfection of mineral make up by Bare Escentuals. But it was not just the product – although it is an excellent product that is miles ahead of standard liquid foundations – but the story behind the global cosmetic empire that got my attention. Like many rags to riches stories of courageous female entrepreneurs, the story of Leslie Blodgett captured me from the beginning – for the determination, the innovation and the actual interest and attention she has displayed in connecting with everyday people, her customers worldwide.

Success story

Leslie Blodgett has spent 18 years leading Bare Escentuals from a struggling start up to a dynamic global cosmetic company. In 2010, she sold the company to Japanese cosmetic giant Shiseido for US$ 1.7 billion but continues to head the business.

Blodgett's success has been attributed to many things – chief among them her committed drive to stay in touch with customers who use her products. She interacts with them consistently, on Facebook and other social media sites and chats to them personally in stores and on TV.
On her infocommercials, she is not the CEO but yet another woman, an expert in cosmetics, who wants to share her expertise with other women. And on that score, she wins again and again.

Her only regret? Her 19-year-old son Trent who was chiefly brought up by his father who stayed home to take care of him while his mother travelled around the world building the business. Trent does not stay in touch with her as much as he does with his father. But that is something Blodgett can live with, given the fact that her deal with Shiseido was known as the biggest in the world of cosmetics.

"Women want to feel pretty. If I have a bad day, I read the letters my customers send me before I go to sleep at night. They remind me of what we do. It's powerful. I don't want to be a business. I want to be a community." Those are Leslie's words that remind one of the powers of being able to reach customers because you understand their needs.

In Leslie's case, her customers who number in their thousands are also her fans. They admire her style; they know that the make up she markets does its job. When your customers know that you are committed to giving them a product you use yourself, they become the kind of loyal fans who stay tuned in for the long term.

Bobbi Brown

Leslie Blodgett shares cosmetic limelight with yet another woman who built a cosmetic empire based on her intuition on 'knowing what the customers want'.

Bobbi Brown started out as a make up artiste but eventually ended up creating a line of make up that inspired the 'natural look'. She started what is today a global brand, Bobbi Brown cosmetics, with just one formula she based on lip colour with natural hues, developed for her by a chemist.

Today, her line of cosmetics markets hundreds of shades and products. She sold the company to cosmetic giant Estee Lauder recently.

Incidentally, Estee Lauder was also started by an enterprising woman and has today grown into a multinational powerhouse in the cosmetic world.
Leslie Blodgett and Bobbi Brown belong to a generation of women who built their mega brands because they understood their customers, other women and did something they themselves liked.

They did not have tons of research development behind their brands, but they knew – instinctively – what the customer was looking for. They were willing to take the risk of competing with big global brands because they were convinced of the results.

In Leslie's case, her biggest break came when she appeared on TV with infocommercials that educated the customer on using the product correctly, as a foundation base and a concealer that gave you an even, bright complexion in next to no time.

Leslie has continued with infocommercials, sticking to a tested formula of educating and sharing her expertise with ordinary women who benefit from using her products.

Living testimonies

There is so much we can learn from these entrepreneurs. They were confident of the product and its benefits. As women, they understood what women everywhere want – looking and feeling good.

For Leslie, helping other women look good has become more than a sales pitch, it is a mantra she lives by. Everyday, she helps hundreds of women understand and apply better make up. The personal promise of Leslie Blodgett beats hundreds of expensive advertisements or photo shoots spread across glossy magazines.

When it comes to cosmetics, something close to a woman's heart, most women will relate to another woman who has used the product and found it to be good. Both Leslie Blodgett and Bobbi Brown have been their own brand ambassadors, living testimonies to the power of their products.
Believing in yourself and the product you market are elementary in the entrepreneurial book. When you have found a niche that bigger giants have ignored, you tend to develop it because you understand how it affects other women. And they respond because they know you understand their needs.

(Nayomini Weerasooriya, a senior writer, journalist and a PR professional can be contacted at nayominiweerasooriya@gmail.com)
---
---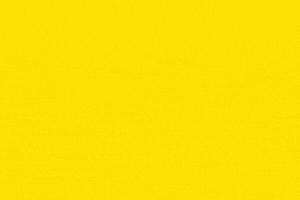 Add comment

Comments will be edited (grammar, spelling and slang) and authorized at the discretion of Daily Mirror online. The website also has the right not to publish selected comments.

---