---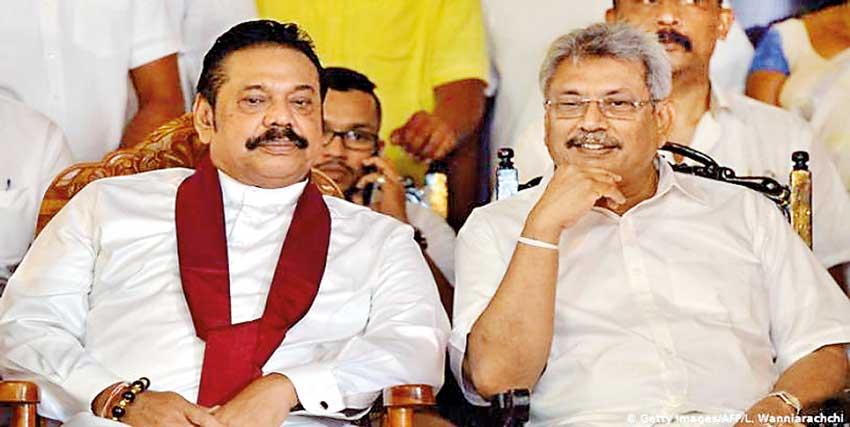 A recent resolution by the European Parliament to consider a temporary withdrawal of the Generalised Scheme of Preferences (GSP+) is the latest blow to the less than two-year-old Gotabaya Rajapaksa government. The European Parliament resolution, adopted with an overwhelming majority, is a clear indication of the European Union's unhappiness at the developments on the Sri Lankan political stage.

The Sri Lankan government is experiencing a sharp decline in popularity at home too. Many factors, ranging from the government's handling of the COVID-19 situation to perceived nepotism and corruption, are contributing to the decline of the Rajapaksa regime's approval rating.

Although it is not unusual for a newly-elected government to lose approval ratings or popularity over time, a significant drop in popular support indicates there are problems ahead. One of the major consequences of declining popularity is a potential fall in investment, due to perceived policy uncertainty. And this is going to be a major problem for capital-starved Sri Lanka during these difficult times.

When the current ruling coalition secured a two-thirds majority in the August 2020 Parliament elections under powerful President Gotabaya Rajapaksa, a political novice but with strong military credentials and Mahinda Rajapaksa – a former President and probably the country's most experienced politician – Sri Lankans were expecting a smooth sailing towards economic prosperity. Political instability or policy risk was considered to be very low, as all indications pointed to at least a decade of reign by the Rajapaksa-led Sri Lanka Podujana Peramuna (SLPP).

Public frustration against governance
Today, after one and half years into Gotabaya Rajapaksa's presidency and less than one year into the SLPP government, the majority of the population seems utterly frustrated with the way the country is run. Popular religious leaders, who played a crucial role in the SLPP's victory, are at the forefront threatening the government to deliver promises or they will take initiatives for a new political alliance.

There are many signs of problems within the SLPP as well. Often these issues within the leading coalition surface in the form of 'media dramas', which further irritate the public, despite some of them having good entertainment or comic value.

For example, a recent incident involving the minister in charge of public security and a popular female model provided good media entertainment for the majority of Sri Lankan citizens, who are confined to homes under strict COVID-19 travel restrictions.

Another recent decision, which has now reportedly been reversed, to import luxury vehicles for politicians when the country is faced with a shortage of medical supplies to combat COVID-19, has not only angered the public but also raised questions on the adherence to stated policies of the government. The SLPP clearly said the government would not spend money on new vehicles until 2023.

It is very unusual for people to even talk about the need for a new political regime after less than a year of installing one. Anyway, there are a lot of talks going on about it – about the need for a change and who will be the most suitable successor, etc.

The fact that there are pubic discussions as to who will be the SLPP's next presidential candidate is an indication of a power struggle within the SLPP.

Policy uncertainties and economic crisis
This development is unlikely to help the country attract foreign investment at this critical juncture. When a regime is becoming unpopular with uncertainty over who will be its future leader/s, investors would want to take a wait-and-see approach, as future policies are subject to change – especially in Sri Lanka, which has a track record of reversing policies after regime change.

A strong pro-China element in the current government's policy would also make things complicated, as one cannot surely say how China's Belt and Road Initiative (BRI) would be linked to the development agenda of other political forces.

Unlike previous periods of policy uncertainties, due to the decline in the government's popularity, the present situation is unique. This is because it is not possible to even take a view on which political party or alliance would succeed the current rulers and who will lead such a regime. During the decline in popularity of Sri Lanka's previous political regime United National Front for Good Governance (2015 – 2019), it was clear all along as to who and which party will be the successor.

Sri Lanka's two traditional political forces – Sri Lanka Freedom Party and United National Party – are fragmented into at least four forces. This makes predicting possible future political scenarios very difficult. Although investment activity remained low during the 2015-2019 regime, it was possible to guess the successor regime's policies and formulate plans.

The seemingly poor performance of many novices and highly educated politicians in the current political administration and the growing public opinion about the need for efficient and honest leaders, will make it very difficult to guesstimate who will lead Sri Lanka in the future.

Sri Lanka is currently facing the worst economic crisis in its recent history, as the COVID-19 pandemic has crippled the country's economy. Deteriorating state revenue and balance of payment have left little room for the government to deliver many things it has planned for.

The government is depending on foreign investment to fuel growth through projects like the Chinese-funded Colombo Port City. Emerging policy regime risk, however, may slow down the potential foreign investment, unless the government takes steps to remedy the situation quickly. But time is running out fast, as some Buddhist and Catholic religious leaders have been strongly voicing for months.

(This article originally appeared in South Asia Monitor)
(Indika Hettiarachchi is a Sri Lanka-based independent consultant in private market investments and projects. The views expressed are personal. He can be contacted at indika.h@jupitercapitalpartners.com)