---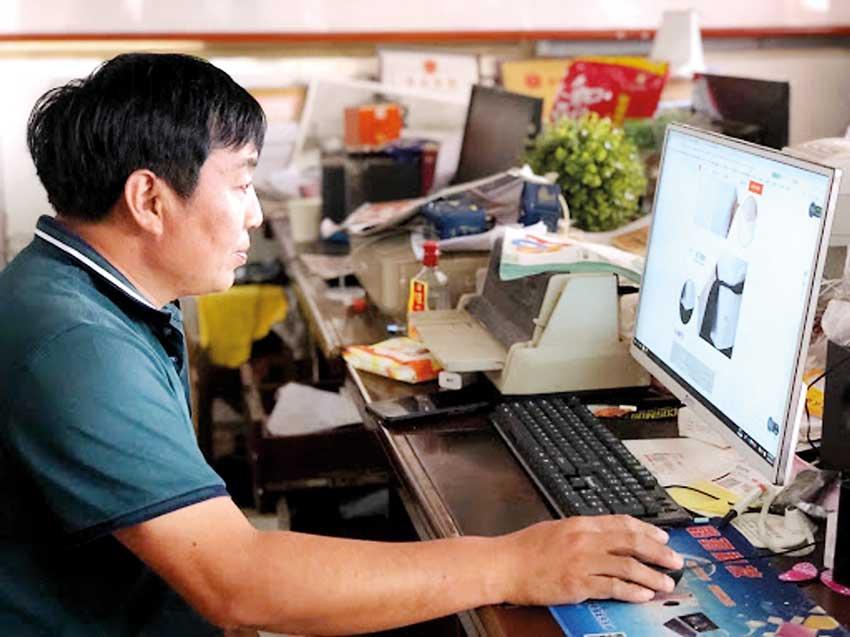 The ecommerce ecosystem in China is immensely contributing to economic development forming an encouraging business environment, and establishing strong public private partnerships

This article is presented in appreciation of China, the world's second largest economy that went through difficulties due to the epidemic outbreak and now in the process of recovery.

Electronic commerce widely known as ecommerce, in other words buying and selling taking place through digital networks are becoming ever popular. It is changing the way we produce, consume and ultimately the way we live.

Whilst providing best opportunities or large corporates to perform businesses, it provides more productive jobs, low cost business opportunities for small to medium enterprises by narrowing digital divide and economic disparity.

Ecommerce in Asia is becoming larger than any other region in the world. Going beyond the traditional commerce limits, it creates more competition not only within the countries but also among the countries to a greater extent. It is instrumental in increasing trade globally. In this situation, building required Information Technology infrastructure, ensuring digital literacy, introducing and practicing consumer and business protection legislations, and providing cyber security are becoming vital.

World is celebrating 50 years of the arrival of internet, China had been open to internet for the last 25 years and Alibaba had been in ecommerce business operations for last 20 years.
It is the government of China that paved the way for an ecommerce-friendly policy in China. Current value (pre-Covid figures) of ecommerce business of China is larger than France, Germany, Japan, UK and USA put together, amounting to more than RMB 31 trillion equals to US$ 5 trillion. Presently China is going through a momentary slowdown due to the Corona virus outbreak and expected to be in normalcy soon.

B2C (Business-to-Consumer) and B2B (Business-to-Business) transactions are ever increasing and facts confirm that B2B transaction turnover is 10 times bigger than B2C volumes taking place in the global market.

B2C global ecommerce tractions are exceeding US$ 2.3 trillion (Pre-Covid figures) and major portion of the same approximately 43 percent is happening in the Asia Pacific region, North America with approximately 28 percent and leaving EU region and other regions behind respectively. It is worth mentioning that in B2B space, Alibaba commands 30 percent whilst JD did not participate in B2B activities by 2018.

Alibaba and JD.com are considered to be the largest ecommerce platform providers in China. Alibaba is responsible for 58 percent of the sales in the ecommerce space and JD is accountable for 16 percent whilst rest was taken by small operators.

By 2017 China had 772 million internet users and out of which 533 million users engaged in online purchasing. Total retail sales amounting to US$ 18 billion in 2008 increased to 1.3 trillion by 2018. The number of packages shipped by 2018 reached 51 billion. These facts confirm the magnitude of volumes that China is involved in.

Contribution of provinces in China for the online retail business is not evenly distributed. Retail goods online sales reached 49 percent in Shanghai, 44 percent in Beijing, 36 percent in Guangdong and 35 percent in Zhejiang.

It is important to note that these provinces are located in coastal areas and already reached higher economic growth. However, more than seven provinces located internally, had only 2 percent contribution to the online consumer goods purchasing and national average remained at approximately 15 percent.

It is noteworthy that more than 75 percent online stores and internet users are located in urban areas, however better growth rate was visible in rural leased developed areas of provinces in China. Internal development plans of china were more focused on society wide services such as ecommerce and distribution improvements of agri based products.

Support extended to poverty-stricken provinces
Since 1953 China had been implementing 5 year development plans with a special focus on economic and social development of the country. The first plan came up in 1953 paying more attention to industrial growth and socialization.

The 13th and latest development plan came in to operation in 2016 March which is expected to run through 2020 giving more attention to ecommerce and social development in poverty stricken provinces.

The observable challenges were, limited financial resources, insufficient infrastructure and over dependency on natural resources and employment issues.

In order to address the situation these provinces were stimulated to increase ecommerce infrastructure, expand logistics linkages with developed provinces, encouraging local industry development through educating ecommerce businesspersons and workers.

This development mechanism immensely increased the connectivity of poorer provinces with national markets, where they sold 96 percent of their products through ecommerce platforms. Parallel to this development more than two hundred thousand express mail delivery lines were created and over RMB 140 billion, equal to US$ 20 billion was disbursed as loans among 16 million entrepreneurs living in poverty-stricken provinces.

Developing ecommerce ecosystem
Alibaba has a special plan in supporting poverty-stricken villages to have access to cost-effective goods and services, and help farmers to sell their agri-based products directly to urban community through online platform, over hundred thousand administrative villages were supported by creating a service system under this program in over 1000 districts.

This programme was funded by Alibaba disbursing approximately RMB 10 billion (US$ 1.44 billion) over three to five years in collaboration with local government service, having over 100 agri experts in developing brands and markets for poor villages using online platform.

This process ensured steady farm gate pricing, complying with accepted standards, establishing central warehousing services and effective online presales activities. Initially incubators were built, and from there they managed to develop ecommerce partners such as suppliers and logistics service providers. Through this system, gradual development of online operations were clearly visible by turning in to comprehensive supply chain management level.

Day-today life products such as clothing, household appliances and furniture, agro products inclusive of fertilizer and other similar material are produced and well marketed through the Taobao village system (clarified later in the article).

It is evident that Alibaba was instrumental in selling products such as furniture toys, nutritional supplements, jewelry and gold ornaments, maternal and baby supplies, snacks, and healthcare products and of poorer provinces at reasonable affordable prices. There were many specialty items produced by poverty stricken areas such as solid wood beds in Nankang, down jackets from Guanshan, Navel oranges from Xunwu, jadware from Hetian, Tea from Meitan sold through the ecommerce platforms not only nationwide but overseas as well. The most popular agri products from poverty-stricken provinces are oranges, caterpillar fungus, pure tea, apples, and jujubes.

It is more challenging in selling agri products through online platforms as it requires greater efforts in processing, efficient and effective logistics network, cold storage, compliance with safety and health standards etc.

Latest five-year plan
The 13th five-year plan implemented for 2016- 2020 period had a special focus on ecommerce enhancement on five identified characteristics explicitly. They are:
1.Expediting the upgrading of ecommerce
2.Promoting extensive integration of traditional industries with ecommerce
3.Developing ecommerce factor market
4.Improving public service system of ecommerce
5.Optimizing governance of ecommerce
The above given strategy had detailed steps such as actively carrying out innovation in the systems in monitoring quality of ecommerce products, risks monitoring, online spot checks, source tracing, local investigation handling, credit management, use of big data and other Information Technology to analyze and enhance ecommerce market and investigate strength of laws and regulations.

It is noteworthy that government and private sector absorbed specific responsibilities in achieving these targets. It was well planned to increase the ecommerce trade volume (as per pre-Covid statistics) to US$ 5.75 trillion by 2020, and employing more than 50 million people.

Contributing factors to economic development
The ecommerce ecosystem in China is immensely contributing to economic development through human capital enhancement, infrastructure and logistics development, forming an encouraging business environment and establishing strong public private partnerships.

In the space of ecommerce, infrastructure such as internet facility and proven online payment systems and other digital facilities such as transport and logistics services, availability of sound financial structure and telecommunication systems have become key enablers.

E-shops in China has created wider spectrum of job opportunities such as entrepreneurship, self-employed eshop owners, eshop workers, website designers, eshop photographers, other upstream and downstream jobs such as logistics service providers and material suppliers.

Ecommerce can immensely contribute to an economy by reducing the transaction cost and increasing productivity and consumption. Various studies confirm that, with the development of ecommerce business there had been a drop in traditional offline retail sector business volumes and retail sector job opportunities. Working community in the cities are gradually outsourcing, what they did on their own to ecommerce services providers and spending less number of hours on ordering and purchasing. However statistics confirms that concept of ecommerce is creating more business and job opportunities rather than destroying such prospects. A report by Mckency 2018, estimates that online marketplace would create over 26 million job opportunities by 2022. But it is a debatable matter that use of artificial intelligence and robotic technology would affect the scenarios.

In the case of China, ecommerce played a vital role in reducing the cost of a product, whereby reduced the cost of living, making available products of poverty hit areas to rest of the country by strengthening the ecosystem.

It was found that most of the products available online had 15 percent price advantage for buyers, which leads to lower cost of living and higher purchasing power of consumers. The system of e commerce can lower the cost of searching, cost of operation and cost of inventory.

Regional growth in China and ecommerce usage
Usage of ecommerce has ensured economic growth in china, many regions managed increase investments and businesses and consumption to a greater extent.
By 2018, over 47 million people were employed in the space of ecommerce in China and this is over 6 percent of total employment in China which indicates that China as an economy keeps promoting ecommerce based opportunities. More and more regions in China have become richer in using the ecommerce platform effectively. Women and youth are increasingly engaged in ecommerce related job opportunities.

Alibaba, the largest ecommerce platform operating in China as well as globally, is responsible for over 10 million jobs which equals to almost 1.3 percent of total employment in China. Considering indirect job opportunities the total figure may read as 3 percent that is supported by Alibaba. It is interesting to note that six out of ten entrepreneurs are SMEs, 40 percent are women, 19 percent are previously unemployed and 7 percent are farmers.

Taobao villages and Taobao towns
Many rural villages were given special attention and provided with special infrastructure support on ecommerce related development.

In such villages at least 10 percent of households were actively engaged in ecommerce activities and there are around 100 eshops in the village.

A Taobao town consists of at least three or more such villages operating in the close proximity. People in these villages have earned considerable wealth in participating ecommerce activities and living a better life. There are many young and talented people including women, who have returned to their villages leaving lucrative jobs in metros, now engage in ecommerce, earning more than their previous jobs. Interestingly these people are living very close to their families enjoying their lives.

There are approximately over 4,000 Taobao villages and over 400 Taobao towns operating in clusters in China. Continues expansions of Taobao concept confirms the development of ecommerce in these areas. Countries such as Russia, United States, France, Spain and Brazil purchased large volumes from these Villages and items include clothing, furniture, shoes, auto accessories, toys, hardware, luggage, leather goods and dinnerware, in very large volumes that over 100 million customers engaged with these Taobao villages, they managed to sell directly to as many as 140 countries.

Almost all the Taobao Villages are equipped with well established package pickup and express delivery service with a readily available broad band internet access and other infrastructure such well established education system.

E households in TaoBao villages are generally richer than normal household and having an equal or better income than metro households. The difficulties faced in ecommerce space can be categorized as high cost of advertising, aggressive competition, and lack of management skills. Eshop owners believe that the support of the government is crucial in maintaining fair competition and receiving appropriate training.

It is vital to comprehend that internet skills for operations, customer service, entrepreneurship, training, incubation services, and infrastructure and logistics including access to internet, access to finance, establishing mobile payment gateway and proper regulatory system is crucial for the development of ecommerce ecosystem and the economy at large.

Reference: World Bank information. This article contains Pre-COVID statistics
(The writer is the Secretary General/ CEO of National Chamber of
Commerce of Sri Lanka)