---

WTTC expects a dip of about 25 percent or more in tourism earnings, with at least 50 million job losses worldwide, while Asia will account for about 30 million out of this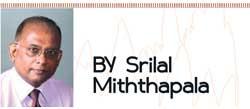 After the April 2019 terrorist attack in Sri Lanka, the Market Development Facility (MDF), an Australian multi-country initiative, launched a series of informative seminars across the country to help the smaller scale hotel companies understand how they could manage the crisis. These programmes were very well received by the SMEs.

Now, with the COVID-19 crisis affecting the industry in a catastrophic manner, there have been several requests for such programmes to be conducted again to help the industry.

Being the coordinator who structured and designed these programmes for MDF, I am not really sure how to respond to this gigantic crisis. It is much more complex and all encompassing, since it's a global issue, involving every aspect of the tourism and hospitality value chain.

Regardless of the complexity and the extent of the disaster, it may be worthwhile to think through how the Sri Lankan Tourism industry will evolve in the months to come.

Current status of tourism industry
When I penned my thoughts in early March 2020 in an article titled - 'Tourism: 'Mother of all crises' around the corner?', I did not even dream that things would become this serious. Airlines the world over have since stopped operating, airports are shut, hotels are closed, staff sent off. In short, tourism the world over has virtually grounded to a halt. I was wrong. This is not the 'Mother of all crises'…but the 'Mother and Grand Mother of all crises'!
So yes, it is a doom and gloom scenario we have now, inundated from every side, every minute, by every possible medium, about this COVID-19 issue. The numbers keep increasing faster than a taxi meter.

The World Travel and Tourism Council (WTTC) expects a dip of about 25 percent or more in tourism earnings, with at least 50 million job losses worldwide, while Asia will account for about 30 million out of this.

The UN secretary general has said that this crisis is 'the most challenging crisis we have faced since the Second World War'
So what do we in the Sri Lankan tourism industry do? Where do we go from here?

Without resorting to some crystal ball gazing, (which actually may be the most appropriate thing to do under the circumstances !) here are some thoughts on how the tourism scenario will pan out.

Travel will bounce back- Man's insatiable thirst to explore and experience new things will always prevail over all else. For almost 8-10 consecutive years, Tourism could not have showed such consistent worldwide growth of 4.5-5 percent amidst so many intervening cries, if this were not so. More affluence, as the world's emerging middle class grows rapidly, and proliferation of internet connectivity will fuel this growth in the future as well. So once this pandemic is over, I think there will be actually a pent up demand to travel. But when is the million dollar question?
Tourism will be relatively slow in returning to normalcy- While certainly people will start travelling once the immediate threat subsides, and airline connectivity and airports start functioning, for tourism to really come back to the heady 'pre corona' levels. It will take a long time. For sure it will limp along on 'bumpy road on 2nd gear', but to reach its full potential, there will have to be a clear international 'all clear' sounded.

And an 'international all clear' will come, only once we have an effective vaccine in our hands, easily accessible to people all over the world. And that, the experts say, is at least 12-16 months away. So the real robust tourism, is some time away.

Speed of recovery is out of our hands- Usually tourism is a 'front- end industry'. We are the first to get hit, but we are also the first to rise up. In June 2009, the very next month after the end of the civil strife in Sri Lanka, occupancies showed dramatic increases.

However all previous crises have been more or less within our 'purview', where we could take strategic initiatives on our own, to mitigate the crisis. This time it is radically different, because this is worldwide crisis, (the likes of which we have not seen before in our lifetime) which is affecting the whole value and supply chains of tourism. Therefore the whole world will have to come to some equilibrium recovery stage before tourism can fully recover, unlike other industries. (e. g exports can continue on a selective basis since there are cargo operations still ongoing )

Hotel plant will undergo significant changes – All hotels in the country will suffer huge financial loses, and those who cannot survive will go under. The name of the game now is pure survival, with zero cash inputs. So, there will be sales, and buy outs of hotels, mergers and acquisitions, and a substantial re-alignment of the hotel product in the country.

According to the SLTDA there were 382 hotel projects which had been approved for construction, which would have added a further 19,218 rooms to the stock. Post Covid19, many of these projects may not see the light of day (which in my mind is a good thing, as there could have been an oversupply of rooms in the market)
Who will survive? Who will crash? - I believe that the mid-to lower range accommodation providers with 20-80 rooms will be the most badly hit. The bigger chains will certainly have the 'staying power' to buckle down for a long wait.

The really small, 'mom-and-pop' home stay operators will also survive. These small timers have very little overheads, and most often, the service staff is family members or relatives. So they will not have issues of layoffs and retrenchment, and their financial commitments towards capital repayments, would also be minimal, for the usual 3-4 rooms in their own home.

It is the slightly larger, single owner accommodation providers who would be the casualties. Most often their investment would be relatively large, and quite a few of them would have just 'jumped on the tourism bandwagon' during happier times, without any product innovation or differentiation. Therefore many of such mid to low range hotels will succumb, without cash to service their loans. (Moratoriums and deferments are all good, but they are not write-offs. All these accumulated dues will have to be eventually paid off).

Where will the demand be? – Once the crisis blows over, and travellers slowly start venturing out, what hotel products would be in demand first?
After a crisis, it is seen that the 'first movers' are the more risk- taking, younger people. They are by nature looking for cheaper offerings, but at the same time are more adventurous and prefer authentic 'back-to-basic' experiences. (In Australia, when the lockdown was announced, all the law breakers were the younger folk, who thronged the beaches in defiance of the lockdown).

So quite clearly the initial demand would be for the lower end, B&B guest houses and home stays, which this segment patronises, and not really the higher end establishments.

So what can the formal hotel sector do? – Smart hotel management operators will use this down time to re think and plan out new strategies. They can review all procedures and streamline to give a better customer service, innovate and create new value-added product and service offerings, motivate, train and upskill staff (when physically able ), embark on introducing a proper sustainable consumption regime etc.

With the day-to-day 'firefighting' operations that go on in hotels, it is always a challenge for management to find the time to engage in strategic thinking and planning. Hence this prolonged lull in operations is an ideal time to 'look inwards' and review all operations.

Operations will have to re-focus on health, safety & cleanliness - As tourism starts to recover, and the main stream interest gains momentum, tourists are necessarily going to be a lot more cautious about what they do and where they go. They will need to feel and see actual physical changes made, to make travel safer.

There will be the need to focus much more on cleanliness and health aspects, with regular monitoring of how the environment is cleaned, and that should be communicated clearly to guests. This will call for more stringent 'visible measures' to show the effort made to keep the product and service clean. So we may see more hand sanitizers in hotels, gloves, disinfecting procedures etc.

The end result is to reassure tourists that the establishment is doing its utmost to keep them safe during their holiday
On-line, working from home will not work- In the present environment there is great enthusiasm by companies to rush to embrace on line business activities thru Zoom, MS Teams, Webinars etc. (you name it!)
Tourism and hospitality is 'high-touch' business. So certainly while some form of on- line business management activity can be introduced, it can never replace the
human touch.

Not only in customer service, but also in operations management, does actual physical presence become a necessity, especially in the hotel trade. After years of managing hotels, my experience is that no amount of reports, charts and video conferencing can replace the good old MBWO (Management –By-Walking- Around).

A new start for tourism in a more responsible manner? –Tourism has been labelled as one of the industries that cause serious damage to the environment and contributes to global warming. There certainly some truth in this.
Our hotels are energy guzzlers, we seek out the most pristine of environments for tourism development and contribute a large amount of waste and pollution in general. In the post war rush to develop and play catch up for the lost years, we have not been responsible, nor been environmentally sustainable. Copa Cabana style high rise slivers of concrete monstrosities calling themselves hotels have sprung up on our pristine beaches. We have exploited our natural assets and wild life in the name of tourism to almost a point of no return, by overcrowding and over-visitation. We have pursued quantity over quality.

Hence this is an opportune moment to wipe the slate clean and start a fresh, with proper guidelines and rules for responsible development of the tourism product offering. The best would be for all stakeholders to come together and self-regulate according to pre-determined guidelines. It will not be difficult to draw up ( say) ten guidelines for sustainable operations, in travel and hotel operations, if all stakeholders would take an oath to follow them.

Like what we are seeing around the world, given time the environment will heal. And we in tourism, who depend so much on Sri Lanka's natural beauty for our promotions, must help nurture and protect this healing process.

Communication with customers –While it would be futile to commence any promotional programmes for hotels at this juncture, it is certainly very important to communicate to guests, both past and potential. Factual and credible updates about what the situation is in Sri Lanka, good stories and video clips reminding everyone about the pristine beauty of the country will all be very useful.

Embarking on a deep dive into the available customer data base, with particular emphasis on repeat guests, during this period would important. Different digital communications can be planned for different segments, with even some interactive webinars and virtual tours of interesting sights for select guests.

The whole emphasis should be to keep reminding potential customers that 'we are very much alive and kicking here', and that we will be ready to welcome them back as soon as possible. "Stay home be safe for now. When you come back, pristine Sri Lanka will await to welcome you"
(The writer is an ex-THASL President and can be reached via srilal.mith
@gmail.com)