---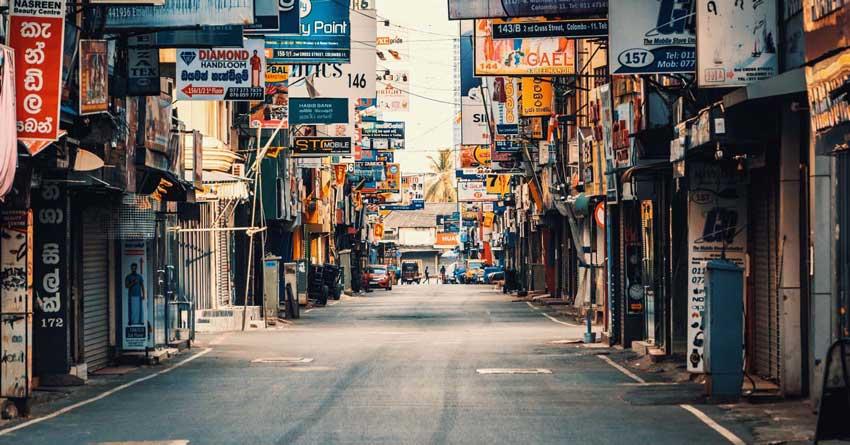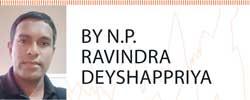 COVID-19 has been rapidly outreaching across the globe, taking thousands of lives and pausing hundreds of economies. Its initial impact on China's economy is pathetic and China's slowdown may have adverse economic impacts on the rest of the world as well.

This article examines the impact of COVID-19 on the Sri Lankan economy, focusing on the sectors such as national output and employment, tourism, exchange rate and financial market and social and welfare.

Introduction
Despite the global health condition, which has been supported by global agendas such as Millennium Development Goals (MDSs), Sustainable Development Goals (SDGs) and international organisations such as the World Health Organisation (WHO), has improved considerably over past few decades, outbreak of critical illnesses cannot be fully
controlled yet.

Severe Acute Respiratory Syndrome (SARS) in 2003 and the Middle East Respiratory Syndrome (MERS) in 2012 can be recognised as epidemics in recent history and the most recent outbreak is the new coronavirus disease, known as COVID-19, which was first identified in Wuhan, People's Republic of China (PRC), in early January 2020.

As scientists confirmed, COVID-19 also belongs to the same family of coronaviruses, which caused SARS and MERS in 2003 and 2012, respectively. However, the mortality rate of COVID-19 is approximately 4.3 percent (as of March 24, 2020), which still is significantly lower than that of SARS (10 percent) and MERS (34 percent).

Nevertheless, the infection rate of COVID-19 (1.5 percent-3.5 percent) outnumbered that of SARS and MERS and also Ebola. The total number of confirmed cases of COVID-19 has been rapidly increasing in China initially and then rest of the countries as well.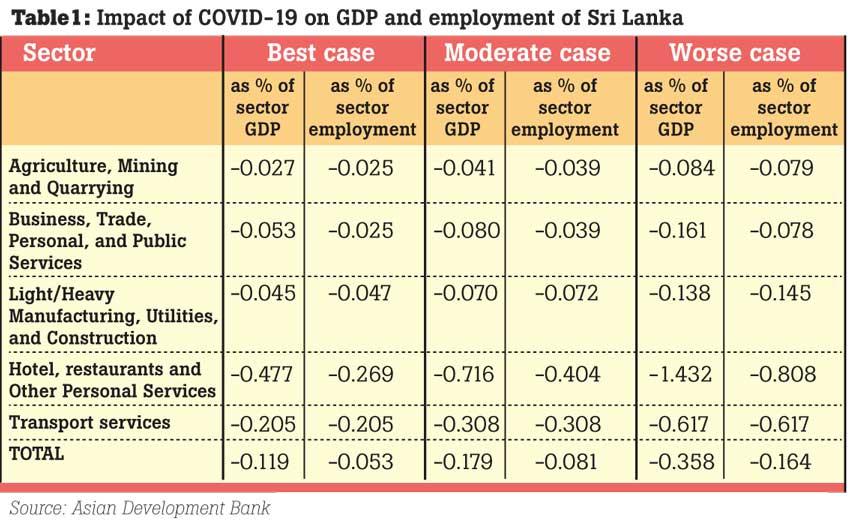 In fact, the confirmed number of cases has already surpassed the total of SARS and by end-February 2020 and currently there are 394,605 (as of March 24, 2020) confirmed cases across 196 countries with a death toll of 17,226 (as of March 24, 2020).

While the outbreak has been slowing in China, the confirmed cases have dramatically increased in countries such as South Korea, Italy, Span, France, Iran and Japan. Consequently, WHO has announced a global emergency condition.

Apart from the health consequences of COVID-19, there are many economic and social impacts of the pandemic, which should be addressed sufficiently. Recalling the history, SARS in 2003 cost US $ 50 billion of the world's output and the Asian Development Bank (ADB) has now estimated that the global output may drop from US $ 77 billion to US $ 347 billion or by 0.1 percent to 0.4 percent of global GDP.

No doubt that China is the most adversely affected economy, approximately accounting for two-thirds of global GDP drop-down and the rest impact on the global economy is shared by both developing Asia and the rest of the world equally.

The impact on China's economy is more substantial through their stock markets, paused production and cancelled flights and international travels. Currently, China is the second largest economy in the world and therefore, China's slowdown will adversely affect the other countries as well.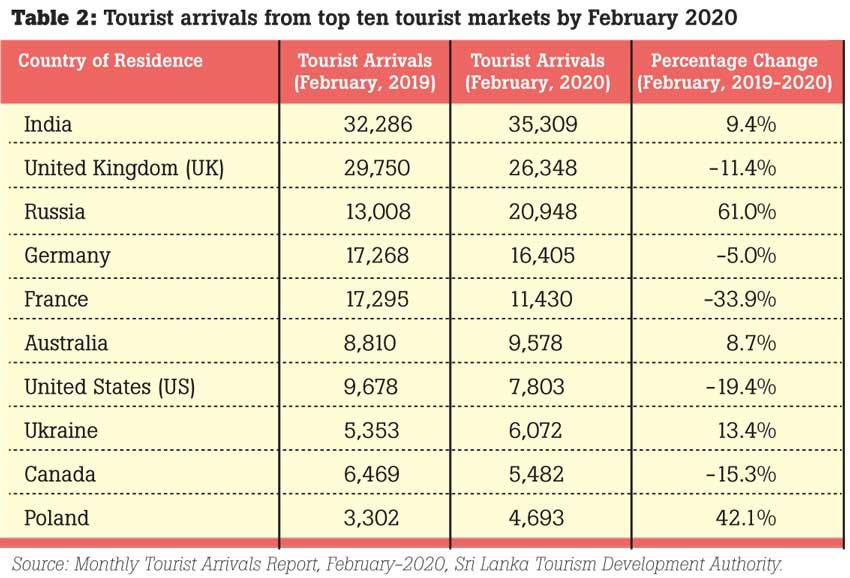 Impact on Sri Lanka's GDP and employment
Sri Lanka has been maintaining strong economic and diplomatic ties with China since independence and especially bilateral economic relations between Sri Lanka and China have strengthened significantly during the last decade. Bilateral trade and investments agreements and tourism relations between the two countries are more substantial in recent years.
In fact, China is not a major exporting destination of Sri Lanka and however China is the second largest source market of Sri Lanka in terms of imports and tourist arrivals. Therefore, China's slow down due to COVID-19 may have significant impacts on Sri Lanka economy as well.

ADB recently estimated the economic impact of COVID-19 on selected economies considering three scenarios, such as best case, moderate case and worse case.

As Table 1 indicates, GDP of Sri Lanka may drop by 0.119 percent, 0.179 percent and 0.358 percent under best, moderate and worst hypothetical scenarios, respectively. Similarly,
shrinking of employment may vary from 0.205 percent to 0.617 percent under the same scenarios. Adverse effects on hotels, restaurants and other personal services are more substantial followed by transport services.

However, these figures have been estimated only considering China's domestic demand and travel bans and therefore, the estimates may increase after incorporating the current situation in Sri Lanka. Especially, islandwide curfew due to COVID-19 completely disrupted economic activities while shutting down of airports and seaports interrupt export and import mechanism extensively.

Apart from that, COVID-19 has now outreached to the USA and UK and other European countries as well. In fact, the European Union, UK and USA are the main export destinations of Sri Lanka and therefore, the demand for Sri Lanka exports is going to be severely affected. It is estimated that the export revenue from tea may drop by US $ 520 million while there will be a US $ 10 million reduction in the apparel sector.

Hence, the overall drop of US $ 750 million is expected during the second and third quarters of 2020. Therefore, COVID-19 may have bigger impacts on Sri Lanka's GDP and employment than ADB forecasted.

Impact on tourism sector
The tourism sector, which is the third largest foreign income earner of Sri Lanka, has been drastically affected by COVID-19. In fact, major tourism markets of Sri Lanka have been suffering from the pandemic and therefore imposed travel bans for their citizens. Especially, China has been the second largest tourism market of Sri Lanka, in terms of tourist arrivals, till January 2020 and however currently, China isn't even within the top 10 markets.

More specifically, 54,452 Chinese tourists had visited Sri Lanka during January-February, 2019 and however, Chinese tourist arrivals dropped down to 24,459 during the same period in 2020, reporting 55.1 percent of drop in Chinese tourist arrivals.

Table 2 highlights the tourist arrivals from top 10 tourist markets by February 2020, along with a comparison with February 2019. With the declining trend of Chinese tourist arrivals due to COVID-19, the UK, Russia and Germany have become top source markets after India.

Nevertheless, majority of European countries are also now suffering from COVID-19 and therefore, the tourism sector of Sri Lanka has dramatically affected, especially losing high-end tourists from European countries.

Particularly, tourist arrivals from the UK (11 percent), Germany (5 percent), France (33.9 percent), the US (19.4 percent) and Canada (15.3 percent) have significantly declined, compared to February 2019. As a result, Sri Lanka's total tourist arrivals has dropped by 17.7 percent by February 2020, compared to February 2019.

The situation has now deteriorated as Sri Lanka decided to shut down the international airport and seaports along with travel bans across the districts. Consequently, the contribution of tourism sector on national economy may decline sharply during 2020.