---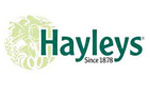 The Hayleys group knitted fabric manufacturer, Hayleys MGT Knitting Mills PLC (MGT) posted a net profit of Rs.31.74 million (US $ 241,059) for the quarter ended September 30, 2014 (2Q15), up 44 percent from a year ago, according to the interim financial results.
The earnings per share rose to 18 cents from 13 cents during the same period.

The company's business expanded during the 2Q15 as its revenue rose by 3 percent year-on-year (YoY) to Rs.2.31 billion (US $ 17.58 million), while its gross profits were 12 percent higher at Rs.241.92 million (US $ 1.84 million), despite a 2 percent YoY rise in its cost of sales to Rs.2.07 billion (US $ 15.74).
However, there was a surge in distribution expenses by 231 percent YoY to Rs.40.5 million but the administration expenses were down 10 percent to Rs.129 million from a year ago.

The net financing cost was slightly down to Rs.37.56 million leaving a profit before tax of Rs.34.85 million, up 55 percent a year earlier.
The company's functional currency is the United States dollar as its primary business is done in dollars but the presentation currency – the currency which the financial statements are prepared – is Sri Lankan rupees. During the quarter, the company raised Rs.526.3 million via a rights issue in order to retire its existing debts as a measure to strengthen its balance sheet.

The fund management arms of familycontrolled Carson Cumberbatch Group, Guardian Fund Management Group was seen buying into MGT until recently and the total stake by the group as of September 30, 2014 stood at little above 15 percent, being the second largest shareholder in the company.MGT has been reporting losses since the company reported a fraud relating to stocks in 2011 and the losses for the year ended March 31, 2014 were Rs.183.37 million (US $ 1.39 million).However, the future industry outlook remains positive despite the presence of much larger competitors such as Textured Jersey Lanka PLC and Ocean Lanka Limited – both are units of Brandix Lanka, Sri Lanka's largest apparel exporter due to the overall positive macro economic conditions and the recovery in the US economy.

Meanwhile, for the six months ended September 30, 2014 (1H14), the company increased its net profits by as much as 150 percent YoY to Rs.36.47 million on revenue of Rs.4.29 billion.The company has an asset base of Rs.5.88 billion. Hayleys PLC had a 58.96 percent stake in the company as of endSeptember.