---
By D.B.S.JEYARAJ

Navi Pillay is a name which has become very familiar to most Sri Lankans in recent times. The past week has seen the Sri Lankan media flooded by references to the United Nations High Commissioner for Human Rights. Emotions are on the rise and expectations are high as the week long visit to Sri Lanka by the 72-year-old UN Human Rights chief continues to receive extensive media focus.

Navi is a shortened form of the name Navaneetham. It is derived from the Hindu religion and means freshly churned butter. Lord Vishnu in his avatar as Krishna was very fond of freshly churned butter known as Navaneetham. Among the many names by which Krishna is known are Navneethakrishnan and Navaneethan. Just as butter pervades milk the Lord is pervasive in the universe. Though the usual spelling is Navaneetham or Navaneedham in English, Navi Pillay's name is spelled as Navanethem in official documents at present.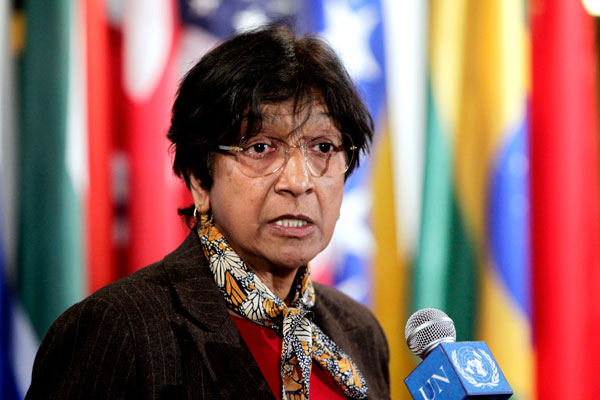 The Pillay in her name is that of her husband Paranjothy Anthony Pillay who was generally known as Gaby Pillay. The name Pillai is actually a caste suffix applicable to the traditionally agrarian land owning upper caste Vellala community in Tamil Nadu and to some sections of the Nair community in Kerala. In South Africa the term Pillai is spelled as Pillay. Gaby Pillay whom Navi married in 1965 was also a lawyer like his spouse. He is no more.

Ethnically Navi Pillay is a South African Tamil of Indian descent. Large numbers of Tamils from India were taken by the British Colonialists to many different countries to work in plantations and mines. Most of these workers were ethnically Tamils from what was then the Madras Presidency. The Madras Presidency under British rule comprised the greater part of present-day Tamil Nadu State, coastal and Rayalaseema regions of present-day Andhra Pradesh and certain areas of present-day Kerala, Karnataka and Orissa States in India.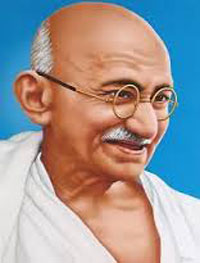 MADRAS PRESIDENCY
Tamil Telugu-speaking people from the Madras Presidency and Hindi-speaking people from present-day Bihar State were brought to South Africa to work as Indentured labourers in sugar cane plantations, coal mines and in the construction of the Natal-Trans vaal Railway. They were derogatorily referred to as "coolies". Other Indians such as Gujeratis, Urdu-speaking Muslims, Parsees, Bengalees and Sikhs followed as entrepreneurs and professionals. They were referred to derisively as "passengers". The most famous "passenger" Indian was Mohandas Karamchand Gandhi otherwise known as "Mahatma" Gandhi.



" He felt when he came to a Tamil meeting that he came to blood relations.The Tamils had shown so much pluck, so much faith, so much devotion to duty and such noble simplicity, and yet had been so self-effacing "

Workers from India were initially brought to what is known today as the Kwa-Zulu Natal Province. The first batch of Tamils from India were brought to South Africa by the British on November 16, 1860 aboard the vessel "TRURO". Despite the oppressive climate and harsh working conditions the flow of indentured labourers from India in general and the Madras Presidency in particular did not cease. Within a few decades the number of Indians in the Natal region reached 150,000 outnumbering that of the white population which was only 115,000 then. This caused alarm bells to ring and recruitment from India was stopped in 1917.

In a bid to repatriate Indians the option of returning to India after expiry of their contract was proffered. Free passage and a compensation package were offered. In spite of these incentives most Indians preferred to remain in South Africa. Many migrated to urban areas and got jobs in different trades and also began working as domestic employees and farm workers. Gradually they branched out into the agriculture, minor industry and mercantile sectors. Soon Indian Tamils in South Africa became the core element of the Industrial working class in some cities. Tamils also sought education and used it to gain upward mobility as teachers, clerks and professionals.
At the end of World War II the Indian population in South Africa was over 300,000.They were widely distributed in many parts of South Africa. The policies of Apartheid put an end to that. The Asiatic Land Tenure Act of 1946 broke up multi-ethnic townships and ghettoised Indians into residential areas specifically reserved for them, thus a very large number of Indians of whom Tamils were the majority concentrated in cities such as Durban. Today the joke in South Africa is that Durban is the largest Indian city outside India!


"TAMILNESS"
Currently the Indian population in South Africa is estimated at around 1.3 million. About 600,000 of the Indians are of Tamil ethnic origin. Though Tamil schools and media organs are available most of the younger generation cannot read or write Tamil. The ability to speak or comprehend Tamil is also diminishing. Despite this lack of "Tamilness" there is some emotional attachment to Tamil culture and identity. The essence of what could be termed as Tamil cultural manifestations such as music, song and dance, are fostered mainly through Hindu religious ceremonies and festivals. Films from Tamil Nadu also help propagate "Thamizh" in South Africa. Hindus are about 85% of South African Tamils. Muslims are around 10%. Christians of various denominations comprise the rest.

People of Indian descent are around 2.5 % of South Africa's currently estimated population of 52 million. Of this 2.5 percent those of Tamil ethnicity amount to roughly 1.2 % or a little less than half. Notwithstanding their numbers, the Tamils in South Africa have played very positive and constructive roles in the historic struggles against colonial and racial domination. It would be relevant at this juncture to excerpt paragraphs from statements made by Mahatma Gandhi and former South African President Thabo Mbeki in this regard.

On July 15, 1914, MK (he was not Mahatma at that time) Gandhi spoke at a meeting of the Tamil Community in Johannesburg. Thambi Naidoo presided. This was after being released from his third term of imprisonment in a South African jail for his "satagraha" campaign. The following is from a report of his speech published in the "Indian Opinion" of August 5, 1914.

"Mr. Gandhi said that he felt, in coming to meet the Tamil brothers and sisters, as if he came to meet blood relations. That was a sentiment, which he had cherished now for many years and the reason was quite simple. Of all the different sections of the Indian community, he thought that the Tamils had borne the brunt of the struggle. The largest number of deaths that passive resistance had taken had been from the Tamil community. They had that morning gone to the cemetery to perform the unveiling ceremony in connection with the two memorials to a dear sister and brother. Both of these had been Tamils. There was Narayansamy whose bones lay at Delagoa Bay. He had been a Tamil. The deportees had been Tamils. The last to fight and come out of gaol had been Tamils. Those hawkers who were ruined were all Tamils. The majority of the passive resisters at Tolstoy Farm had been Tamils. On every side, Tamils had shown themselves to be the most typical of the best traditions of India and by saying that he was not exaggerating in the slightest degree".




TAMIL SISTERS


"Their faith, the abundant faith in God, in Truth, that the Tamils had shown had been one of the most sustaining forces throughout those long drawn years. The majority of women to go to gaol were Tamils. The sisters who defied the authorities to arrest them had gone from door to door, from barracks to barracks at Newcastle, to ask the men to lay down their tools and strike work – who were they? Again, Tamil sisters!

Who marched among the women? Tamils of course! Who lived on a pound loaf of bread and an ounce of sugar? The majority were Tamils; though there he must give their due also of their countrymen who were called Calcutta men (Bengalis). In that last struggle they also responded nobly, but he was not able to say quite so nobly as the Tamils; but they had certainly come out almost as well as the Tamils had, but the Tamils had sustained the struggle for the last eight years and had shown of what stuff they were made, from the beginning.



" The Tamil population of our country should exercise the democratic right for which many Tamils fought for, for which many Tamils made many sacrifices to ensure that we get this right to vote and I am talking about important leaders of our people "

"Here in Johannesburg they were a handful and yet, even numerically, they would show the largest number who had gone to gaol again and again; also if they had wanted imprisonment wholesale, it came from the Tamils. So that he felt when he came to a Tamil meeting that he came to blood relations.
"The Tamils had shown so much pluck, so much faith, so much devotion to duty and such noble simplicity, and yet had been so self-effacing. He did not even speak their language, much as he should like to be able to do so, and yet they had simply fought on. It had been a glorious, a rich experience, which he would treasure to the end of life".


THABO MBEKI
The paragraphs excerpted above are quoted from a speech made by Mahatma Gandhi about the contribution made by Tamils in the struggle against British Colonialism and Imperialism.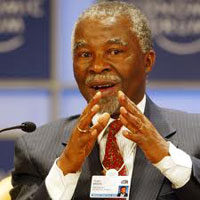 These paragraphs bear eloquent testimony to the progressive role played by South African Tamils in political non – violent struggles a century ago. But what of the more recent anti-apartheid struggle against oppressive Afrikaner regimes?
Again let me excerpt paragraphs from a speech made by former South African President Thabo Mbeki on April 10, 2003 addressing a meeting of the Kwazulu Natal Tamil Federation at the Chatsworth Stadium in Durban:

"The elections are four days away and one of the things I would like to see is that the Tamil population of our country should go out on that New Year's Day to vote. It is very important that the Tamil population of our country should exercise the democratic right for which many Tamils fought for, for which many Tamils made many sacrifices to ensure that we get this right to vote and I am talking about important leaders of our people not only leaders of the Tamil people but leaders of the people of South Africa.

I am talking about people like Monty Naicker, like George Ponnen, MP Naicker, like Billy Nair, Kay Moonsamy, Lenny Naidoo all of these are great heroes among our people who fought.

Lenny died so that all of us should be freed and to honour them, let us on New Year's Day, our New Year's day, the Tamil New Year's day, let us all go out and vote. That is also important because the Tamil population of South Africa has got a duty and a responsibility to play an important role in determining the future of South Africa.


KWAZULU NATAL
We cannot allow any situation in which anybody suggests that the future of this country can be decided without the participation of the Tamil people and therefore the question of who is going to constitute the government of Kwazulu Natal after April 14 and who is going to be the government of South Africa after April 14, that's an important decision that the Tamil population must participate in making so that indeed whatever government we have in this province and whatever government we have in South Africa as a whole, that must be in part a product of the decision, a product of the view of the Tamil population of South Africa.
What is also important is that the Tamil population plays that role for reasons that have already been stated. The Tamil population has an important role to play in the reconstruction of South Africa after those elections.

We are one of the most diverse countries in the world and here you would find people of many colours, and cultures, religions, races and indeed that is why our National motto says" people, diverse people come together: KE IKARA KE.These diverse people of South Africa have come together to constitute the South Africa that we have today and the Tamils are an important part of that diverse population and play a role in all aspects of our National life, in politics, in the economy, in culture, social development and so on.

And I am saying that part of the challenge to participate in this forthcoming elections and therefore participate in the deciding who should govern our country and who should govern this Province and that has to do with the role that the Tamil population plays and must play with regards to deciding the politics of our country, its economy, its culture, its social development, I say all of these things because there is nobody who can doubt the resilience, the resilience of the Tamil population of our country.

The paragraphs excerpted above from speeches made by Mahatma Gandhi in 1914 and Thabo Mbeki in 2003 demonstrate clearly the progressive role played by South African Tamils in the anti-colonial and anti-apartheid struggles in the past as well as in nation building at present. It is this proud legacy that the Tamils of modern South Africa are heirs to. Navi Pillay is perhaps the finest embodiment of this historic legacy and arguably the most famous South African Tamil of our times.




CLAIRWOOD


Navaneetham Pillay is a third generation Tamil of Indian origin in South Africa. Her grandparents came from the Madras Presidency in the late nineteenth century as Indentured workers. Navi herself was born in the densely Tamil-populated Clairwood area of Durban city on September 23, 1941. Her father was a bus driver. Her mother had no schooling as Navaneetham's grandfather did not believe in women's education. Navi's husband Paranjothy "Gaby"Pillay a Lawyer grew up in a miner family at the Hlobane Colliery. They married in Januay 1965 and had two daughters. The elder, Isvary resides in New York while the younger Kamini lives in Johannesburg.

Arguably Navi Pillay is currently the most famous South African Tamil. In spite of this ethnic hallmark she lacks fluency and proficiency in Tamil. During her current trips to Jaffna, Mullaithivu and Trincomalee the UN High Commissioner had to rely on interpreters to communicate with the Tamil people who met her directly. The empathy she exuded made up for her linguistic deficiency. When a grieving mother of a dead son sobbed, Navi simply embraced her and through that simple act conveyed a qualitative solace that no quantity of words could.

Colleagues of Navi Pillay at the UN say that the UN High Commissioner of Human Rights though labelled ethnically as Tamil is in actuality a world citizen transcending barriers of race, religion, caste and creed who does not project her ethnicity in any way. She is usually clad in western attire and at times in Shalwar and Kameez. On extremely rare occasions Navi Pillay wears the traditional saree.




KATHIRAVETPILLAI


Nevertheless in ethnicity consciousness the visiting UN envoy is often viewed through a race oriented prism. One is reminded of a pithy comment made by former Tamil United Liberation Front(TULF) MP for Kopay C. Kathiravetpillai many years ago comparing Apartheid South Africa and Sri Lanka. Kathiri as he was called then observed "Racism in South Africa is skin deep but racism in Sri Lanka is soul deep". Against such a backdrop it is hardly surprising that Navi Pillai is viewed as a Tamil and therefore regarded as being partisan.

There is a school of thought that seeks to denigrate the visiting UN High Commissioner as being biased and partial on account of her ethnicity. The crude and simple argument is that as a South African Tamil she would be incapable of making a free and just assessment of matters affecting Tamils in Sri Lanka. This column does not intend lending credibility to such arguments by trying to answer them. This column however wishes to point out that the proponents of this ethnic bias argument are in effect playing into the hands of those seeking an impartial international investigation into charges against Sri Lanka.

The line pursued by those who desire an international investigation into alleged war crimes during the final phase of the war against the Liberation Tigers of Tamil Eelam (LTTE) is that Sri Lanka would not be able to conduct an impartial investigation into those matters because of the ethnic factor. The predominantly Sinhala Govt. would not conduct a free and unfettered probe into allegations against the predominantly Sinhala armed forces is the crux of the argument. Colombo however, invokes the concept of sovereignty and counters such demands by saying that Sri Lanka as a nation is above ethnic considerations and is capable of conducting an impartial probe. This by itself is a solid rationale to resist international intervention.

What the denigrators of Navi Pillay on grounds of ethnicity fail to take note of is that their campaign against the UN High Commissioner is strengthening the hand of those seeking an international investigation into Sri Lankan affairs. If Navi Pillay is deemed unsuitable because of alleged partiality due to ethnicity then the same argument would be applicable to Colombo too. The claim made by the anti-Sri Lanka lobby that the "Sinhala" Govt. would always be biased in favour of the "Sinhala" Army would gain credence. Sauce for the Gander is sauce for the Goose too.




AFRICAN NATIONAL CONGRESS


One reason for the ethnic bias charge has been the perceived links between some South African Tamil Groups and political leaders of the African National Congress (ANC) with the LTTE. Some South African Tamil supporters of the LTTE like Veerabhatran have declared their alignment publicly. It is quite possible that some South African Tamils may have provided material support to the LTTE in the past. There have been several ANC personalities who had a soft corner for the LTTE which they regarded as a fellow liberation movement. Some ANC leaders of Tamil ethnicity like former South African Minister of Public Services and Administration, Radhakrishna Lutchmana "Roy" Padaychie who passed away in 2012 used to sympathise with the Tamil cause.

It would however be absurdly inappropriate to view Navi Pillay as being pro –tiger because of the fact that some Tamil South Africans and ANC members supported the LTTE at one time. Needless to say Ms.Pillay must be assessed on her own merits and not by irrational "guilt by association" perspectives. Besides, the evolution and growth of Navi Pillay's persona constitutes and forms a completely different trajectory altogether.

The progress of Pillay from that of a bus driver's daughter to becoming UN human rights High Commissioner is an incredible saga extolling the triumph of the human spirit. The hurdles she had to surmount as a woman of humble background in a racially oppressive society were numerous. There were many "firsts" in her remarkable career. From being the first woman of colour to open her own law office in Natal province she went on to become the first non-white woman Judge of the High Court of South Africa. She is also the first South African woman to obtain a doctorate in Law from Harvard University.

She also underwent immense personal suffering when her lawyer husband was detained for his anti-apartheid activities at Robben Island along with other heroic inmates such as Nelson Mandela. These personal experiences and pain have inculcated in her an empathy and solidarity with the underdog. Her life as a lawyer, activist, lecturer, jurist, International Criminal Court Judge /President of Tribunal and now UN Human Rights chief has been that of "Voicing for the Victim". It is this "solidarity with the victim baggage" that she carries with her on this long awaited visit to Sri Lanka and not the baggage of ethnic bias as made out by some circles.
Her visit has not concluded at the time of writing this column and the final outcome of this trip cannot be assessed at this point of time. However it can be safely said that given her acumen and experience all attempts to "Bovine excretise" Navaneetham Pillay are likely to fail in the short term and may possibly boomerang in the long term.