---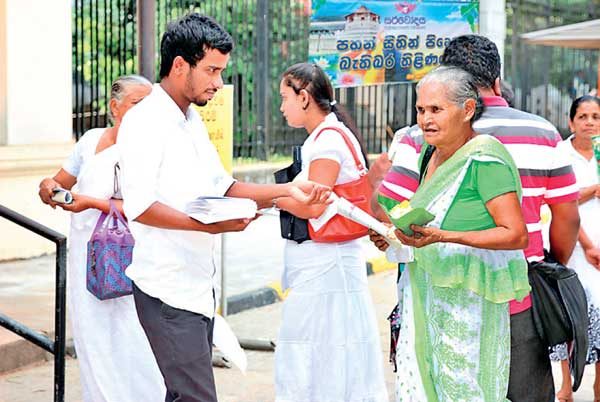 Sarvodaya Development Finance recently commemorated Vesak Full Moon Poya Day by organizing a charity event in Kandy. On the 22ndof May the company distributed 20,000 books titled "Buddha Wandana Gatha" in front of Dalada Maligawa for devotees who visited the sacred Temple of
the Tooth.

The Chief Executive Officer of the company Ravindra Ranjith, members of the senior management and a group staff members participated in
the event.

Commenting on the decision to organize such an event CEO of Sarvodaya Development Finance Ravindra Ranjith noted, "Sarvodaya Development Finance is founded and functions on the principles of the Sarvodaya Movement. One of these fundamental principles is uplifting the lives of people. During this sacred Vesak season we hoped to uplift the spiritual lives of Buddhist devotees by handing out this booklet with religious verses that they can carry with them always. The program was very successful and the feedback from devotees was also very good."

The company chose the area in close proximity to the Dalada Maligawa in Kandy for this project as a large number of devotees flock to the temple and surrounding areas during the Vesak season. The Kandy Lake also draws large crowds who go Vesak sightseeing during the season.