---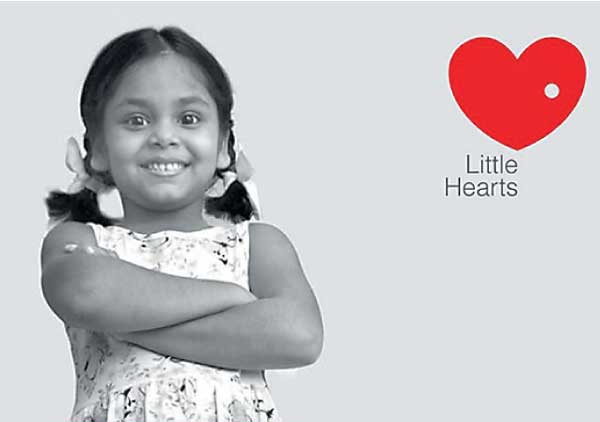 On November 20, Derana TV held a telethon dedicated to a cause this media powerhouse took close to heart: Little Hearts – a fundraising project for a new hospital wing for critically-ill children at Lady Ridgeway Hospital (LRH).

Derana joined forces with Sri Lanka College of Paediatricians (SLCP) and leaders of various industries including Mobitel, Keells, Creative Solutions and TBWA,to help the nation raise funds for the wellbeing of its children.

The much talked abouttelethon gathered doctors, parents and influencers who shared their concerns about the growing waiting lists for treatment and intensive care at LRH.
The guest list included Minister of Health Rajitha Senarathna, Minister of Media Gayantha Karunathilake, Rev Bhaddiya Thero, Madhawa Madawala, CEO of Derana, Paediatric Intensivists Dr. SriLal de Silva and Dr. Nalin Kithulwatte, and celebrity athletes and artists among others.
During the programme, doctors highlighted the incredible progress peadiatric treatment portfolio has undergone at LRH over the years, breathing an air of optimism into the Little Hearts project.
Senior Paediatrician Prof. Sananth Lamabadusuriya commended the excellence of LRH's staff, reminding the public that only 15 years ago children with treatable illnesses such as congenital heart disease (CHD) had little to no hope of recovery. Today, children with CHDwalk out of LRH's doors free of their illness, ready to grow healthy and strong.

"That is something people need to understand: most children with CHD can fully recover from their illness after they receive the treatment," emphasized Dr. Duminda Samarasinghe, peadiatric cardiologist at LRH."It is our responsibility as a nation to give them that treatment on time, because the longer they wait, the lesser their chances of recovery."
Annually, over 1,400 children with CHD cannot receive treatment on time, while 60 percent of all critically-ill children do not have immediate access to intensive care. They face long wait lists which force them into prolonged hospitalisation, homecare or private institutions where intensive care costs between Rs. 100,000 and Rs. 500,000 per day. Some do not make it until their turn for treatment comes.

Actress and ProducerSriyaniAmarasena appealed to the public's "kindness, generosity and compassion"and invited everyone to join hands in the fight for these children's lives.
The public's response to Derana's telethon was instantaneous. Donations quadrupled overnight coming from around the world through Little Hearts' website, and long lines of donors have formed at the doors of banks nationwide.

Several companies have already pledged their support to the Little Hearts by giving up their one-day salaries in favour of the cause, ordedicating a percentage of their profits.
Currently, Little Hearts has amassed over Rs. 11 million in donations,however, the road to the project's goal of Rs. 2 billion rupees remains long.President of SLCP Dr. LakKumar Fernando, believes that if we maintain this pace of donations, the future of critically ill children in Sri Lanka will be brighter in just a couple of years.

"There is still a long way to go to reach the Rs. 2 billion Little Hearts' needs, but the people's response has been heartwarming," concluded Laksiri Wickramage, Deputy Chairman of Derana. "Sri Lanka is one of the world's most generous nations, currently ranked 5th in the World Giving Index. I am confident that with this project, we will justify and push that rank even higher."
Next campaign in support of Little Hearts will be organized by Keells. The supermarket chain will collect donations at their outlets nationwide from early December and throughout the Christmas season.

A till collection will also be organized on December 4 whereby children can donate their tills to Little Hearts. This one-day campaign will take place at centres island-wide. It is meant to raise awareness and communal spirit among our little ones who will have a chance to give a helping hand to their ill peers.