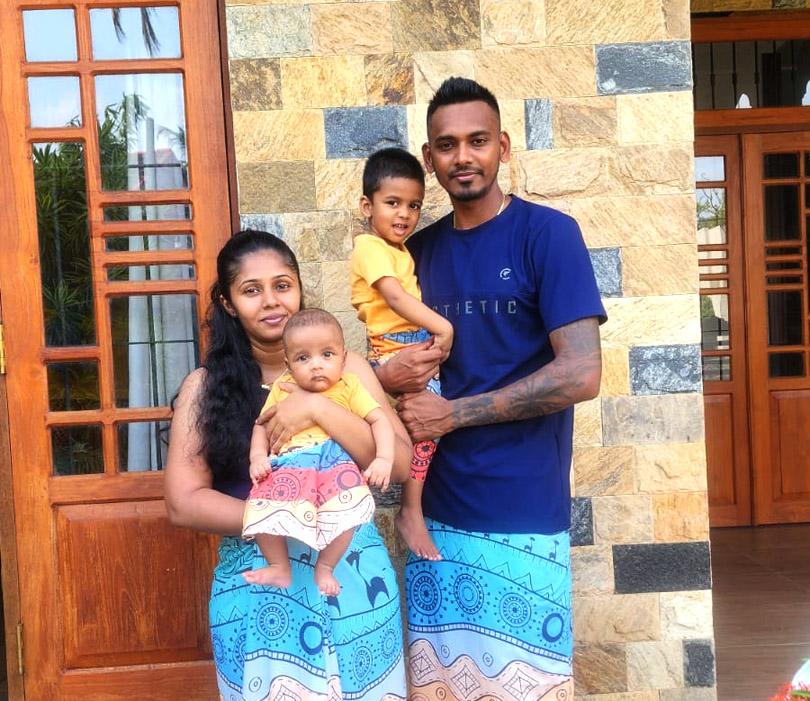 ---
Since January 2013, only one pace bowler has taken a 5 wicket haul for Sri Lanka in ODIs at home. Lasith Malinga took 5/44 vs England at Dambulla in 2018. The 31-year-old right-arm fast bowler Dushmantha Chameera came close to it but ended with four wickets.
"Yes, it (the five wickets) would have been an icing on the cake had there not been missed chances in his bowling", the bowler's brother Kusal Shanuka, who watched the match on TV from Latvia, where he is doing his masters.
There were at least 2-3 chances missed in his bowling.
But the family is happy with his performance in the 3rd and the final winning ODI on Wednesday.
"I am incredibly proud and overjoyed about my brother's performance. After undergoing ankle surgery and being out of cricket for more than 8 months, he worked tirelessly to make a comeback. It was a challenging period for him, but in his first series following the surgery, he showcased his true capabilities. I wholeheartedly wish him a brilliant career ahead", he said.
Chameera has won the Player of the match awards in the past but it was the first time he won the Player of the match and the Player of the series in the same series.
Incidentally, his performance and grabbing the two trophies on Wednesday was also witnessed at the ground by his wife Sulochana.
"I'm super proud of him for his awesome comeback after the surgery last October. all his commitments and sacrifices deserve this. I wish he could continue this in upcoming qualifying matches and WC as well", she exclusively said from Hambantota.
Chameera has two sons. The 2-year-old Neyul Dhanulya travelled with his parents, while Tehas Minulya (6 month old) stayed with his grandpa Ajith back at home.
The home team dispersed from the ground after winning the match and the series. The visiting Afghanistan team is scheduled to leave on Thursday. (Bipin Dani)
---
ALSO READ>>
"Siraj strikes early blow for India in WTC final against Australia"