---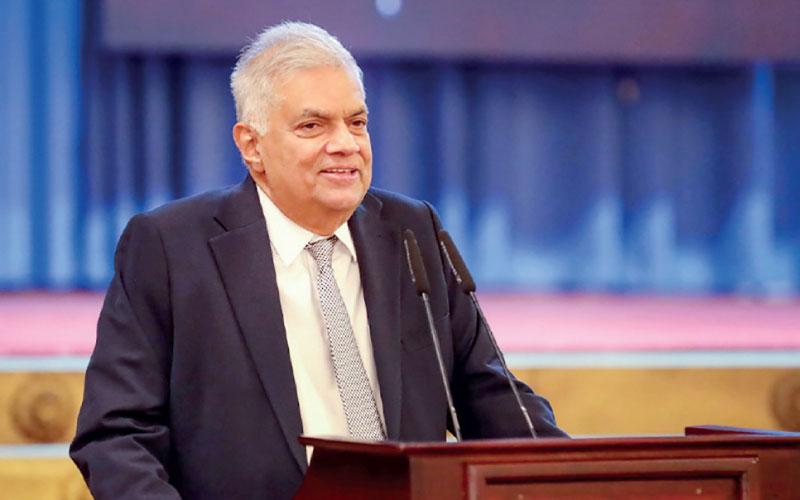 Policy aims to ensure that policies remain consistent, even as governments change
Expenditure of 10 highest-spending ministries to be analysed
Says satisfied with progress on debt restructuring efforts
---
Sri Lanka will be able to have a more predictable environment for economic and social development going forward, with the government yesterday setting in motion the much-awaited national evaluation policy framework.
The implementation of the national evaluation policy, which is being rolled out after seven years, will be overseen by the Finance Ministry and Project Management Department. The objective of the policy is to instil discipline and order within the government system, President Ranil Wickremesinghe said.
"The policy aims to ensure that policies remain consistent, even as governments change, in order to maintain a stable and predictable environment for economic and social development," he said while delivering an address during the unveiling of the Framework held at Temple Trees yesterday.
The local business community and investors have repeatedly called for policy consistency. With the ad hoc changes of policy decision, some overnight, have added to the mounting woes prevailing in the local business landscape.
"As Sri Lanka moves forward with this policy, it aspires to bring about greater consensus on national policies, which will ultimately lead to a well-defined and comprehensive national policy framework," added Wickremesinghe.
He went on to assert that at present, there is a "big void" in the country's governance system, particularly the absence of a national policy, a significant drawback of a free market economy.
With the government having worked on formulating the national evaluation policy, a decision has been taken to analyse the expenditure of the 10 highest-spending ministries. The report on the same would be shared in all three languages, Wickremesinghe said.
Irrational spending by ministries that do not translate into meaningful economic output has been a major issue Sri Lanka has been facing for years, if not decades. Lack of accountability, poor transparency and corruption at ministry levels are some of the key challenges that impede the allocation of resources to areas that require it the most.
Meanwhile, Wickremesinghe also expressed his satisfaction with the progress made during the discussions on debt restructuring, noting a noteworthy degree of consensus on the trajectory of national policy.
He shared that despite the robust debates in the Public Finance Committee, substantial agreement had been reached, although amid the intricacies of multi-party considerations inherent to Sri Lanka's political landscape.