---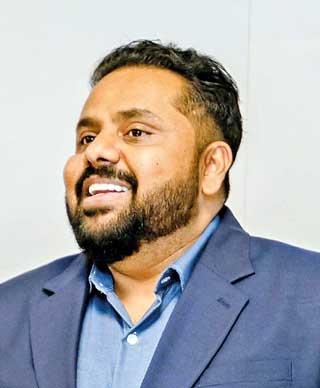 Medfuture Founder Sarvanantharaja Thiruchenthoran
Medfuture, a prominent medical and healthcare recruitment firm in Australia, marked its ninth anniversary with a memorable awards night, honouring its staff from Australia, New Zealand and Sri Lanka.
The prestigious event took place on July 1, 2023, at the renowned Galle Face Hotel in Colombo.
As one of Australia's largest medical recruitment firms, Medfuture operates not only within Australia but also in New Zealand and it is currently expanding its recruitment operations in the United Kingdom. Since its inception in 2014 by Sri Lankan-born entrepreneur Sarvanantharaja Thiruchenthoran, the company has achieved remarkable success in medical and healthcare recruitment across Australia and New Zealand.
The milestone event of the organisation's ninth anniversary celebrated the opening of Medfuture's global office in Colombo.
Medfuture Group Managing Director Niraj Chenthoran speaking at the occasion, highlighted the significance of the Medfuture Global Office as the central hub for the company's growing operations. He emphasised his commitment to nurturing a strong workforce in Sri Lanka, providing opportunities for the development of tech, marketing and data administration units. Being a Sri Lankan himself, Chenthoran expressed his enthusiasm for the prospects of Medfuture and the evolving field of medical recruitment.
"The Medfuture Global Office will serve as the foundation of our expanding organisation," said Chenthoran.
"We are excited to witness the journey of Medfuture in the ever-evolving landscape of medical recruitment. With our focus on innovation and growth, we look forward to the remarkable opportunities that lie ahead."
He further added, "We are eyeing to have a more horizontal expansion into the fields of recruiting medical, AHP, nursing and health executive professionals to Australia, New Zealand and the United Kingdom. My hope is to use the Global Office located here in Sri Lanka as a supporting limb to our operations in our other locations."