---
While Sri Lanka healthcare is renowned to be one of the best in the region, the recent Easter Sunday attacks highlighted a major gap in need of urgent attention - emergency delivery of lifesaving medicine to people in dire need of help.
The unprecedented simultaneous bombings caused a shortage of blood, leaving hospitals scrambling to bring down blood from other areas of the country. While the country had enough blood to meet the emergency demand, it lacked an effective to move it from where it was to where it needed to be.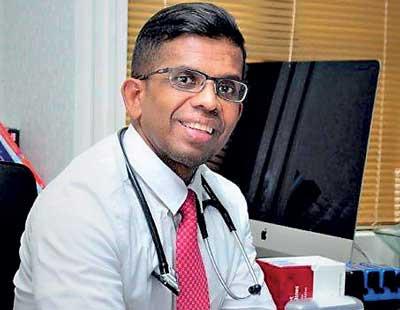 The World Bank has ranked Sri Lanka's medical logistics capabilities in the bottom half of all nations it examined. Amongst the challenges they cite are, accessibility to proper treatment, medicine and health related services.
While the government has invested in brand new medical facilities, a major investment must also be made in Sri Lanka's ability to respond to emergency medical situations like the Easter Sunday Bombing as well as improving access to essential medicines on a day-to-day basis.
Delayed action on solving this crisis means deferred care for thousands, and in too many cases it will mean death. In response, healthcare experts say it's time to take bold steps. And some believe that using on-demand drone delivery technology could help.
In an interview, Dr. Gotabhaya Ranasinghe, a Consultant Cardiologist at the National Hospital of Sri Lanka, elaborates further on the challenges healthcare logistics in Sri Lanka face and how a growing group of countries facing similar healthcare challenges have begun using medical drone delivery to help save lives.
Q: What are your views on the current status of Sri Lanka's healthcare?
During the past few years Sri Lanka's healthcare has witnessed a significant expansion in terms of services, infrastructure, number of professionals and many other areas.
However, there are certain areas that still require attention and one of them is the transportation of essential medical items such as drugs, medical devices and many more to parts of the country where they are needed the most. This has to be done in a rapid, efficient manner in order to save countless lives that are unnecessarily lost due to the present logistical issues, especially children and mothers.
Q: What are the main issues facing medicine transportation globally and in Sri Lanka?
On the global stage, access to vital health products is hampered by what is known as the last mile problem - the difficulty of supplying medicine from central storage to remotely located patients when and where they need it.
This problem generally requires health systems to tolerate high medicine waste, expensive emergency trips, and sub-optimal care strategies. In too many cases, it means that people in need of lifesaving care do not get the medicine they need to survive.
While these global issues apply to Sri Lanka as well, one of the key issues in the island is that the main testing laboratories are located in Colombo. This means that test samples from hospitals from all corners of the island need to be sent to Colombo by ambulance, the test carried out, and based on the results, the correct medication needs to be sent back to the outstation hospital. This whole process can take as long as 24 hours, which puts the patients' lives at great risk.
Q: What is the new innovation that can tackle this problem?
Drones have been widely used in commercial, industrial, military and recreational spaces. Expansion of drones for medical use has huge potential to positively impact millions across the world. Sri Lanka maybe relatively small but there are still areas with limited or no access. Transport by road is a waste of time and money. Therefore, drones are the ideal solution for this.
Medical drone delivery service is the new technology that has delivered promising results in several countries. The medical drone delivery service is a revolutionary new service that will use drones to make on-demand, emergency deliveries of vaccines, blood products, and life-saving medications to every part of the island. The service can operate 24 hours a day, seven days a week from one or several distributed centres with each having several drones to successfully carry out their deliveries in an efficient, timely manner.
In Ghana and Rwanda, medical drones will be serving thousands of hospitals and over 22 million people with on-demand instant delivery of lifesaving medicine, which has already saved thousands of lives and could help save millions more. Today, Rwanda is the only country in the world that can claim of no stock-outs and no expiries for all products delivered by drone. It is clear that centralised inventory and just-in-time logistics are the right solutions for Sri Lanka's health sector to move forward.
Q: How does this medical drone technology work?
We have observed health workers placing orders by text message and receiving their deliveries within hours and in some cases under one hour. Drones can take off and land from distribution centres without the need for any additional infrastructure at the clinics they serve. The drones fly autonomously and can carry up to two kilograms of cargo, cruising at around 100kph. Each distribution centre can therefore be able to deliver to a large area spanning thousands of square kilometres. Deliveries are made from the sky, with the drone descending to a safe height above the ground and releasing a box of medicine by parachute to a designated spot at the health centres it serves.
Q: What are the key benefits of such an innovation?
There are several benefits. It can eliminate stock outs so that every health facility in the country never runs out of supplies. It can also eliminate expiries as many medicines expire due to various reasons such as broken cold-chain, overstocking, difficult demand projections and more.
Such technology can also enhance emergency response scenarios such as what happened during the Easter Sunday bombings where three hospitals in Colombo ran out of blood while blood was available in other parts of the country and needed to be transported to Colombo urgently. Also, there will be an improvement in the overall quality of blood available. Although various blood-processing centres have been established to improve availability, there is a question mark over the quality. This technology will allow the blood service to recentralise blood testing and processing, while improving accessibility.
Q: As a leading cardiologist of the country, could you give us an example of how this technology will affect heart patients?
Yes, of course. For instance, imagine if a person in a remote hospital is having a heart attack. With heart attacks, the patient has to be attended to as early as possible. The first hour or two are crucial to save the patient's life. But if the drug is out of stock and available only in Colombo there is no way to get it across to them quickly by road. Therefore, drones would be the perfect solution to get the drug to the hospital as soon as possible and save the patient's life.
Additionally, drones can also be used for tele-medical communication. This is where medical specialists can send special equipment to disaster areas and can establish a communication link between the centre and the disaster site in order to provide medical services.
Going beyond medical needs, drones can be used for surveillance for things such as deforestation, environmental impact of various projects, animal movements like Sri Lanka's Human-Elephant Conflict, and so on. It can also be used for chemical or biological disasters such as factory leakages and explosions where humans cannot set foot to carry out assessments and remedial actions.
With populations increasing, governments are under increasing pressure to provide better healthcare to the people. While funding has been utilised to build new hospitals and upgrade existing ones, there has been little effort to invest in new, innovative technology to increase patient access, reduce waste and save lives. Medical drone technology has the potential to help transform the country's medical supply chain. It is the next step in a world that has readily embraced drone technology in numerous other areas and it can help save tens of thousands of lives for years to come.