---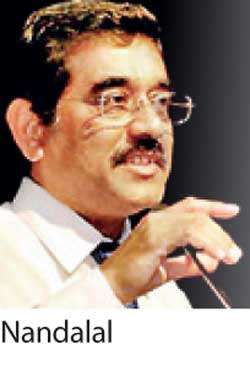 (Colombo) REUTERS: Sri Lanka's recent adverse weather and weakening rupee currency will have little impact on inflation, Senior Deputy Central Bank Governor Nandalal Weerasinghe said yesterday.

The rupee has fallen 3 percent against the dollar so far this year and the recent heavy rains that caused floods, killing 24 people, have hurt some agricultural sectors, especially the island nation's main export crop, tea.

"A 1 percent rupee depreciation will cause a 0.2 percent rise in inflation. That is the full impact from the historical data," Weerasinghe told Reuters.

Sri Lanka's 2017 import bill of US$21 billion accounted for nearly a quarter of the country's gross domestic product.

Central Bank Governor Indrajit Coomaraswamy early this month said the rupee would depreciate gradually as dollar outflows surpass inflows. Annual inflation in April has eased to a two-year low of 3.8 percent from a record high of 7.8 percent in October. Last year's floods and intermittent drought drove inflation above the central bank's upper target limit of 6 percent and cut economic growth to a 16-year low in 2016.
May inflation figures are due at 0930 GMT on Thursday.

"I don't see any impact from the adverse weather as it is just the start of the cultivation season," Weerasinghe said.

"It could be positive because agriculture will come back to normal with the rains and hydro power generation also could be improved."