---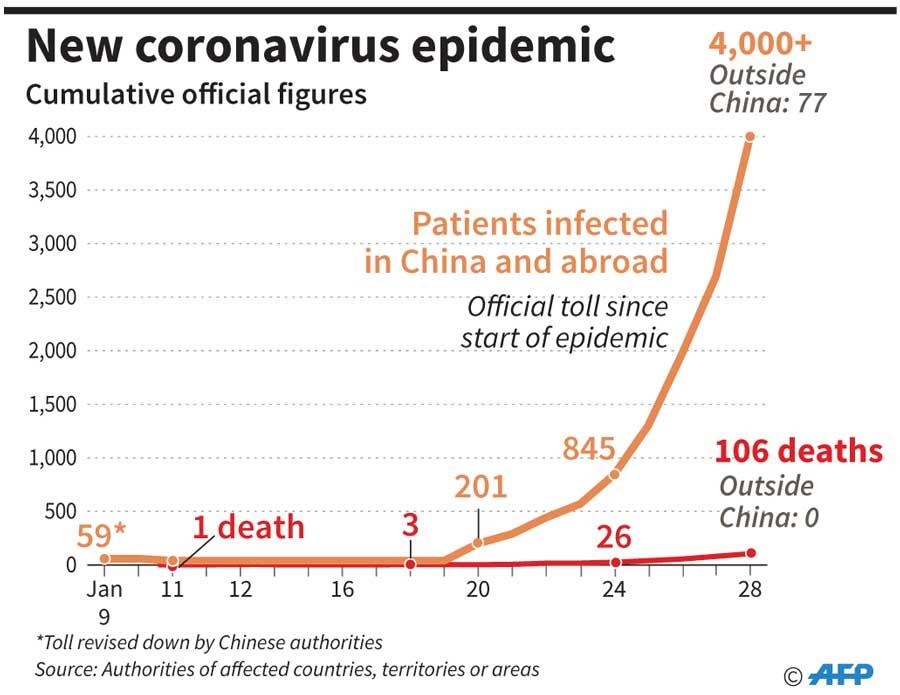 (Beijing) AFP: Evacuating foreign nationals from the epicentre of China's deadly virus outbreak is unnecessary, the World Health Organisation said on Tuesday according to state media.
Tedros also will fly back to Geneva on Tuesday evening, said spokesman Christian Lindmeier.

The WHO last week stopped short of declaring the outbreak a global emergency, which could have prompted a more aggressive international response such as travel restrictions.

But on Monday it admitted making an error in originally assessing the virus' worldwide threat as "moderate", issuing an update late Sunday saying the risk was actually "high at the global level."

More than 4,500 people across China have contracted the virus according to health authorities, while another 7,000 cases are suspected and awaiting confirmation.