---
The Quest, one of Sri Lanka's leading experiential travel companies, launches an ambitious campaign, where fully vaccinated people are eligible to participate in a competition that will see one of them winning a fully-paid, exclusive weekend vacation within a fully secure bio-bubble.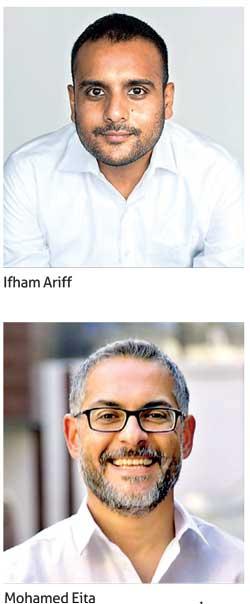 'VAX & WIN' sets the tone with a positive outlook, where vaccinating against COVID-19 is promoted as the way forward for Sri Lanka in lowering the spread of infections and a return to building our economy. The giveaway, which is a two-night/three-day stay at an elite-grade luxury, villa will also serves as a template that The Quest introduces as the most viable solution to revive the local tourism industry.

The travel package will be limited to eight people, all of whom need to have been vaccinated by an authorised state body. Twenty four hours prior to departure, PCR tests will be conducted on every individual in the travel party, ensuring that the bio-security bubble is well established. But, The Quest assures that the experiences and fun will not be diminished in any way. Only that more care and caution is exercised to eliminate undue exposure to the virus.

After facing successive lockdowns and isolation periods one after the other, people world over are counting off days till they can travel again and travel bubbles seem to be the most viable option in getting back to vacationing while keeping communities safe. Thirty-nine percent of respondents in Expedia Group's 2021 Travel Trends Report agree with this sentiment.

Preferences too have changed, with more people (as much as 63 percent – globally) stating they prefer outdoorsy settings as opposed to urban destinations. Considering this evolved paradigm, it should come as no surprise that adventure travel is slated to be the flag bearer for leisure travel's big comeback. According to a different study, the Adventure Travel Trade Association (ATTA)'s U.S. Adventure Traveller Sentiment – June-July 2020 Report, 72 percent of travellers are seeking safe and relaxed destinations that offer outdoor and adventure activities.

When it comes to adventure travel, The Quest is somewhat of an authority in Sri Lanka. The company specialises in curating packages that feature experiences such as surfing, kitesurfing, snorkelling, camping and treks.
Depending on how successful their bio-bubble travel solution is, the company will launch the product to attract international adventure travellers in the future. And, with each booking secured, The Quest aims to give back a percentage of profits through The Quest Adventure Fund in supporting partner services and adventure sports communities, who have been impacted by the pandemic.

"With the vaccination drive rolling out in full force, the time has come for all of us to adopt a resilient mindset and get back to rebuilding our businesses and industry. At the same time, we must also take all necessary caution to ensure that we don't contribute to a further spread of COVID-19 in any way. Which is why full vaccination is paramount to a return to normalcy. We hope our VAX & WIN campaign contributes in some positive way to this end," stated The Quest Co-Founder and Managing Partner Ifham Ariff.

Adding to Ifham's thoughts was Co-Founder Mohamed Eita, who said, "As we slowly make our return to normal life as we knew it, the health and safety of our customers and staff remain paramount. We are all for vaccination and support the government's efforts. This campaign is aimed at reinforcing the importance of getting vaccinated in the minds of our amazing 'Questers'."