---
Marketing campaign targets over 16 key countries
Applauds steps taken to appoint PR agents in emerging markets
Commends transparency and adaptation of best practices to select global partners for campaign
The Hotels Association of Sri Lanka (THASL) yesterday hailed the government for taking steps to commence the much-awaited destination marketing campaign targeting over 16 key countries.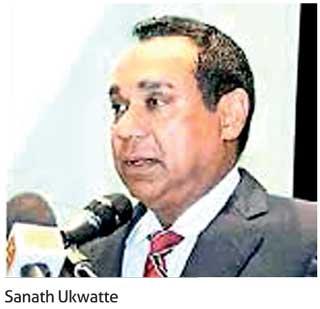 The proposed campaign will focus on eight key generating markets including the UK, Germany, France, Russia, India, China, the Middle East and Australia, where specific destination representative companies will be appointed.
Further, THASL recognised the steps taken to appoint PR agents in emerging markets such as the USA, Spain, Scandinavia, Italy, Poland, the Netherlands, South Korea and Japan.

THASL also commented on the transparency and adaptation of best practices to select the global partners of Sri Lanka Tourism for the proposed campaign.

The Cabinet approval has been granted for a five-year campaign, which is estimated to be over US $ 190 million.
Commenting on the proposed global campaign THASL Chairman Sanath Ukwatte said, "This is a long-standing expectation by the tourism industry, who has invested over a US $ 15 billion in the industry.
It is the expectation of the industry that the government will implement the proposed campaign to entice the potential travellers back to the country."

"We extend our sincere appreciation to the Sri Lanka Tourism Promotion Bureau (SLTPB) for going through this comprehensive exercise and achieving key milestones, making the campaign ready to be launched in the second quarter

of 2022. We would like to extend our fullest corporation and assistance to make this campaign a success, as this will be a major boost to start the recovery process of the crisis-hit industry, due to COVID-19," added Ukwatte.
Commenting on the global campaign, Advisory Committee Chairman Hiran Cooray stated, "Profiling and positioning the destination is one of the core tasks of the national tourism organisation. It is indeed commendable the progress achieved so far in the proposed global campaign, which we struggled for over 10 years."

"We sincerely appreciate the efforts taken by the Tourism Minister and Sri Lanka Tourism officials and their efforts to make this dream a reality. We have a long way to go but the journey of a thousand miles starts with a step," he added.

In 2018, tourism sector accounted for US $ 4.5 billion earnings and provided direct and indirect employment for over three million people.