---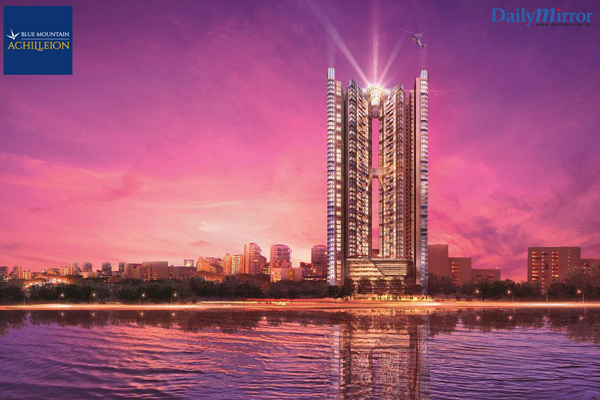 Sri Lanka took pride of place at the Asia Pacific Property Awards 2016-2017, held recently in Bangkok, Thailand, as its leading real estate major, The Blue Mountain Group's most iconic real estate development to-date, Achilleion, was recently recognized as one of the top three apartments in the Asia-Pacific region.
The first 7-Star Apartment in Sri Lanka, Achilleion is drawing international attention to its ambitious scope. Sri Lanka's Achilleion shared the limelight with other top developments - the Bulgari Hotel and Residences in Shanghai, and HBS Towers in Mumbai. A large number of senior delegates representing leading property development companies in the region gather from across 25 countries at every Asia Pacific Property Awards Summit, to celebrate the best residential and commercial property projects.
This global recognition catapults Blue Mountain's Achilleion into the big league, to compete against global real estate titans for the title of 'Best Apartment in the World' at the 'World Property Awards 2016-2017', in November, later this year.