---
New policy guidelines will be issued in line with govt. policy of generating 70% electricity via renewable sources by 2030
The Ministry of Power is expected to issue general policy guidelines to the Ceylon Electricity Board (CEB) shortly to prepare the 'Minimum-Cost Long-Term Generation Plan' in accordance with the recent government policy decision of meeting 70 percent of power generation through renewable energy sources by 2030 with a view to reach carbon neutrality in power generation by 2050.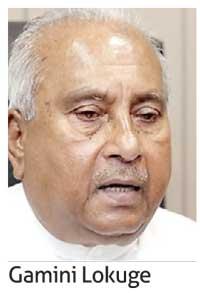 The Cabinet of Ministers on Monday approved a proposal furnished by Minister of Power, Gamini Lokuge, for the issuance of the applicable guidelines to the CEB in this regard.
Accordingly, the Minister is expected to issue general policy guidelines to the CEB in terms of Section (5) of the Sri Lanka Electricity Act No, 20 of 2009 for the preparation of the long-term generation plan, updating the earlier renewable energy generation target of 50 percent to 70 percent. The Ministry of Environment recently submitted the country's revised Nationally Determined Contributions (NDCs) under the Paris Climate Agreement to the United Nations Framework Convention on Climate Change (UNFCC), which included the 70 percent renewable energy target by 2030 for the power sector after securing the Cabinet approval in late July.

Consequently, the Ministry of Power updated the Public Utilities Commission of Sri Lanka (PUCSL) on the new government policy and the PUCSL has asked the CEB to draft a fresh long-term generation policy in line with the new policy.

The current draft long-term generation expansion plan (LCLTGEP 2022-2041) already submitted by the CEB targets to meet 70 percent power generation from clean power sources including LNG and it also proposes 300 MW extension to Lakvijaya coal power plant and to build a 300 MW new coal power plant in Foul Point (Trincomalee). However, the government has ruled out further coal power additions making a conditional commitment under updated NDCs with the UNFCC.