---
Sri Lanka's leading fashion and lifestyle retailer Odel PLC, a unit of diversified Softlogic group, says it is lobbying the government to reduce duty on imports to make Sri Lanka an attractive shopping destination for tourists.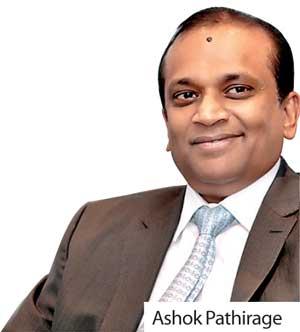 "As the pioneer in the fashion retail space, Odel is working closely with both the government and policymakers to reduce the duty on imports to render Sri Lanka as an attractive shopping destination to tourists on par or even better than other
regional shopping hubs.

We are hoping our lobbying efforts for the industry will help liberalise the market and reduce tariffs to earn valuable foreign revenue for the country," Odel PLC Chairman Ashok Pathirage told the shareholders in the firm's FY18/19 annual report.

Odel has an extensive international and local fashion brands under its umbrella and operates 28 outlets in Colombo and other key cities in the country.

"If the country can strike the right balance between retail and tourism, the opportunities are limitless for Sri Lanka as a shopping destination,"
Pathirage stressed.

A substantial component of Odel's business is generated from tourists.

Pathirage in his review to Softlogic Holding PLC's June quarter (1Q20) financials said tourist shopping constitutes nearly 35 percent of sales at Odel.
Odel has leased out a substantial amount of floor space at Colombo's newly-built and trendy shopping malls. It has occupied nearly 40,000 sq. ft. in Colombo City Centre and will soon open its latest department store at One Galle Face Mall managed by the Shangri-La group, which spans 54,000 sq. ft.

"Our presence at One Galle Face Mall is a significant investment and we are optimistic about generating adequate returns," Pathirage said.

For the year ended March 31, 2019, Odel PLC's net profit rose 23 percent year-on-year (YoY) to Rs.245 million, on group revenue of Rs.8.1 billion, up 10 percent YoY.

The group's finance costs rose 58 percent YoY to Rs.629 million due to the increase in working capital costs to fund store expansions.