---
Contracts of sale and transport can be tricky even for the most experienced professionals. The slightest of errors may cause substantial repercussions such as detained shipments, spoiled supply chain planning, wrong cost allocation and delayed payments. To bridge the gap between expectations and execution, ICC Guide on Transport and the Incoterms 2010 Rules was developed by ICC expert group.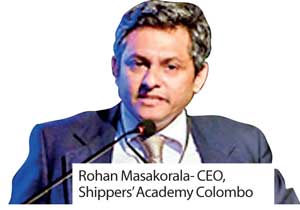 Created by a joint expert drafting group of the ICC Commercial Law and Practice Commission and the ICC Commission on Customs and Trade Facilitation, this new guide aims to take the guess work out of what is involved for an independent carrier to implement a transport contract against the backdrop of a contract for the sale of goods involving an Incoterms rule. In clarifying some of the main issues that arise when using Incoterms® 2010 rules and contracts of carriage, parties can feel at ease knowing their transactions will run smoothly.
Often, parties do not account for the differences in regulations and practices governing mode of transport. However, determining how goods are delivered and received from carriers, including the responsibilities and legal liabilities involved is essential. "The actual carriage contract may not be obvious, as carrier terms and conditions are typically stated by reference rather than recited in transport documentation," said Frank Reynolds, President of International Projects Inc. and the United States delegate of the Incoterms rules drafting group.
Rohan Masakorala is the first ever Sri Lankan to be part of a prestigious global team that developed the rules of law, ICC Expert group.
"I am glad to be part of this new book that will add value to international trade/transport and would be a good guidance in reviving national laws etc. which I am sure would help Sri Lanka too. At ICC we also believe that bad things happen when contracts do not align, and the parties to one do not necessarily understand the obligations set forth in the other, Sri Lanka too had this experience until few years ago", he said.
According to ICC "This guide gives parties contracting for carriage and related services and those providing them, a clearer understanding of each other's intentions and concerns. Each of the various buyer-seller Incoterms rules are explained to help simplify what is required of the shipping providers and relevant shipping practices are outlined where possible.
This long awaited guidebook will aid the transport industry to avoid costly misunderstandings and improve their overall practice.