---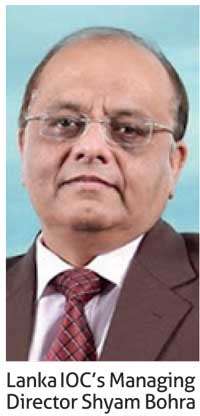 REUTERS: Sri Lankan fuel retailer Lanka IOC will be forced to implement its own pricing mechanism to minimise losses if the government fails to implement its proposed fuel price formula, the company said on Friday.

The move by Lanka IOC, a subsidiary of India's IOC, comes after the government failed to increase fuel prices charged by state-owned Ceylon Petroleum Corp (CPC) in line with rising global oil prices.

On March 24 Lanka IOC raised its prices because of losses incurred after the government's failure to implement a pricing formula for CPC. Finance Minister Mangala Samaraweera last week said that the Cabinet has approved a price formula with revisions every two months. The government raised fuel prices last week after Lanka IOC raised its prices.

"Cabinet approval is there, but the pricing of petroleum is a very touchy issue across the globe and the same is the case in Sri Lanka," Lanka IOC's Managing Director Shyam Bohra told Reuters.

"If the proper pricing mechanism is in place, we will follow it. If it is not, then we will have to sell our products at the cost plus whatever actuals are there." Lanka IOC posted a loss of Rs.755.6 million (US$4.79 million) in the year to March 31, against a Rs.3.07 billion profit in the previous year, mainly because of high global oil prices in conjunction with low retail prices for fuel.
"Most likely it will be that we will have to have our own prices. We can't keep on losing money," Bohra added.

President Maitripala Sirisena's coalition government, which has pressed ahead with unpopular fiscal reforms since coming to power in 2015, has been hesitant to implement the fuel price formula before local elections.

The coalition partners suffered a humiliating loss in local government polls in February.

Bohra said the government has yet to inform the company about the new pricing formula and said it should also be transparent for the public.

The government had agreed in principle with an International Monetary Fund (IMF) requirement to implement the pricing formula in return for a US$1.5 billion three-year loan approved in 2016.

The IMF on Thursday said that if the pricing formula is implemented properly, it "would eliminate fuel subsidies that benefit the rich rather than the poor".

"We think that an automatic fuel pricing mechanism marks a major step towards completing the energy pricing reforms that are under way in Sri Lanka, and minimises the fiscal risks," said Gerry Rice of the IMF's Communications Department.