---
It was a remarkable evening of sheer brilliance as 44 of the best performing centre staff and sales development associates clinched their awards in titles of Gold, Silver and Bronze at the 'Sales Star Awards' hosted by Lanka Hospitals Diagnostics (LHD), recently.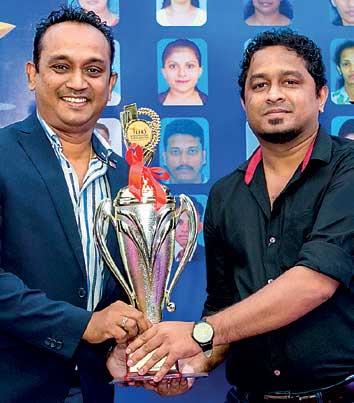 The awards encourage and reward the unparalleled commitment of staff in driving sales growth and revenue across the country, through the fast expanding LHD network.
Organised for the first time since its market entry in 2014, the awards were presented for both individuals and teams, reflecting the enduring quest of LHD to strengthen the medical testing standards in the country.

Commenting on the significance of the awards, LHD CEO Pradeep Edward said: "With operations spanning across many regions of Sri Lanka, we at Lanka Hospitals Diagnostics launched this effort to recognise excellence in sales, mainly as an initiative to motivate our associates. Lanka Hospitals Diagnostics has always kept abreast with the rapid changes that shape the market place and align its offering and service efficiency to the needs of the patients and the public at large."

Edward Further added: "I sincerely congratulate the winners whilst appreciating the valuable support and dedication imparted by them and I am happy to have honoured them for the integral role they have played in growing our business to the market leading position it is today."

Having revolutionised the healthcare industry through the most advanced medical testing infrastructure that is in par with superior global standards, LHD gallantly boasts of more than 1,050 tests on offer. The laboratory service provider has over 900 sample collection units spreading across the country, providing the same level of high quality lab services as available in LHD laboratory in Colombo.