---
SL being a better-placed destination to contribute to sector's recovery
Company mitigates cash outflows utilising available banking facilities
As the behaviour of future travellers in the post-COVID-19 era is expected to be different, Sri Lanka's hospitality sector is preparing to welcome them by retraining its staff, according to a leading resort chain in
the country.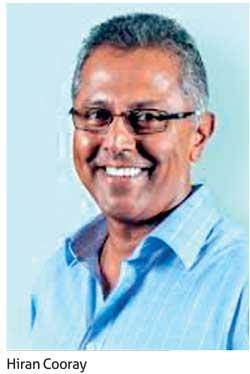 Jetwing Symphony PLC has begun retraining its staff to equip them with the skills required to welcome and how to deal with post-COVID-19 travellers during their stay in
Jetwing hotels.

"We are preparing to handle the emerging changes in customer behaviour by initiating training programmes to enable our associates to welcome future travellers, both local and international," Jetwing Symphony Chairman Hiran Cooray said.

While other hotel chains, both in Sri Lanka and abroad, may be undertaking similar exercises to retrain their staff in anticipation of a different phenomenon for the travel and tourism trade in the post-coronavirus world, Jetwing became the first in Sri Lanka to announce such an activity explicitly.

Jetwing Symphony owns and manages five premium resorts—Jetwing Yala, Jetwing Lake, Jetwing Kaduruketha, Jetwing Surf and the latest addition, Jetwin Kandy Gallery. The firm also has a city hotel in Colombo—Jetwing
Colombo Seven.

The travel and tourism sector became the immediate and worst casualty of the pandemic, which originated in China, forcing governments world over to close their borders.Fitch Ratings this week said any pick up in the tourism trade is at least
12 months away.
"Currently, all hotels are operating with zero occupancy except Jetwing Colombo Seven having occupancy of 8 percent due to long stay guests and few guests have held up due to the travel bans," said Cooray in a disclosure made to the Colombo Stock Exchange, detailing the virus' toll on the business.

While the scale and magnitude of the present crisis is unprecedented, Jetwing was one of the hotel chains, which made fast recovery since the industry dealt a crippling blow from the Easter attacks, last year.

Hence, Cooray remains optimistic of the trade's recovery in the medium to long term, given Sri Lanka being among better-placed destinations.

Meanwhile, many economists have also suggested in recent times that this was an ideal time for training and development activities to equip staff with new skills that may be needed in a post-coronavirus world. They suggested the online platforms could be used to conduct such programmes as people practice self-isolation due to lockdowns.

Meanwhile, to conserve cash during the crisis, Jetwing has resorted to voluntary reduction of basic salary and allowances on a staggered basis in proportion to total compensation with the top level being encouraged to forgo up to 50 percent of their compensation whilst the lowest level employees are shielded from any such voluntary deductions.

Further, the company has also utilised the existing banking facilities in order to mitigate cash outflows.