---
Urges authorities to find solutions to end sector's dependency on imported raw materials
Points out, currently nearly 60% of raw materials sourced from international markets
By Shabiya Ali Ahlam
The local construction sector is gearing to embrace 2021 with a positive mindset, given the emphasis it received in the 2021 budget but the industry expressed concerns if the plans would be implemented as promised, to give the stakeholders the much sought-after boost.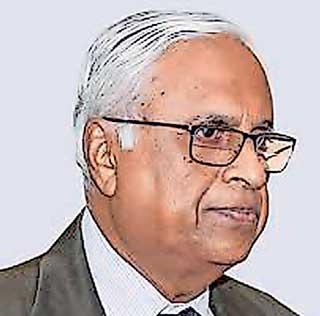 Nissanka Wijeratne
The Chamber of Construction Industry (CCI) yesterday shared that progress is witnessed and will certainly continue in the coming months, although it is unsure if the positivity that is currently experienced will maintain a steady momentum.

"Based on the pronouncement of the budget, things do look good for the construction sector. Pace of work has picked up and we are expecting a good volume for the next five years as stated by the government. But the reality is a question mark. Will the execution actually happen we wonder," CCI Secretary General Eng. Nissanka Wijeratne told Mirror Business.

Referring to the Rs.5,000 billion worth infrastructure projects the government has planned over the next five years, Wijeratne said it is uncertain if the national economy can benefit from what is to come, as the local construction industry is heavily dependent on imports for raw materials.

He pointed out that with over 60 percent of raw materials being sourced from international markets, it is uncertain whether the projects would help fetch the necessary foreign exchange as planned.

"We have to import quite a bit since we do not have the capacity and resources to process the required raw materials. Unless the government has plans on fuelling these projects via donor funds, we might not gain foreign exchange," explained Wijeratne.

He also raised concerns on the increased emphasis on road development and questioned the prominence given to such efforts in the current juncture the economy is in. Further, the CCI head stressed the need to get the work ethic of the frontline workers right, so that their productivity is increased.

"Our workers have no proper discipline. We can't depend on them, as no sooner they receive payments, they have a reason to not show up for work. This is why many companies employ foreign workers.
They have good work ethics and the truth is that they are thrice as much productive," said Wijeratne.

He shared that plans are being rolled out to further train local construction workers, so that they can increase their contribution to the sector.