---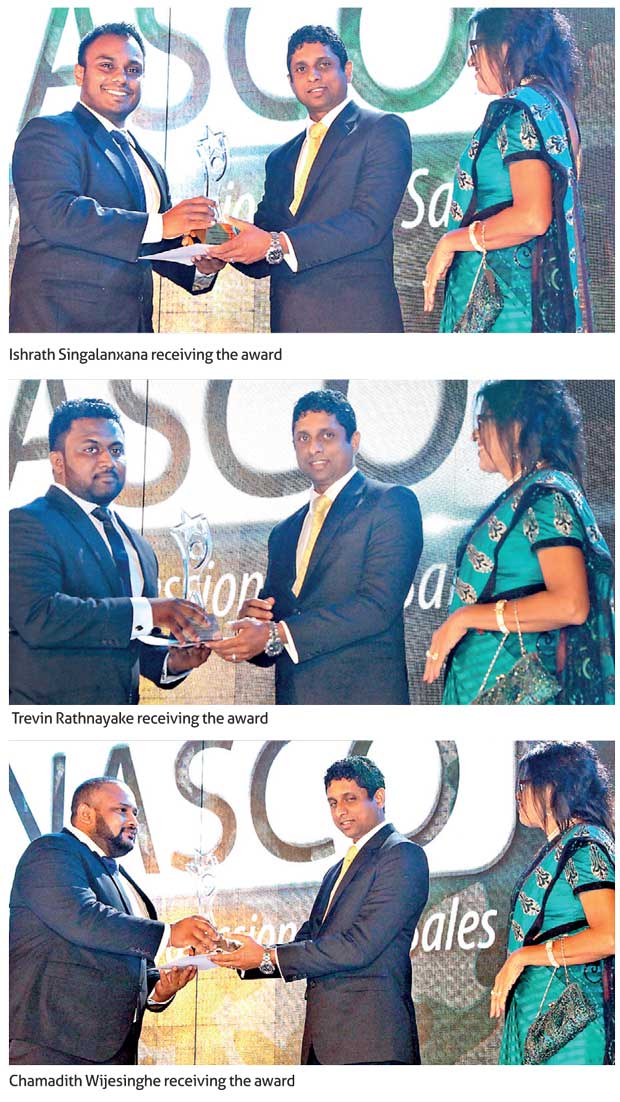 The Ceylon Tobacco Company PLC (CTC) recently won three accolades at the annual National Sales Congress Awards (NASCO) 2017 organized by the Sri Lanka Institute of Marketing (SLIM).

Ishrath Singalanxana, Trevin Rathnayake, and Chamadith Wijesinghe secured the 'Best Sales Executive of the Year'awards in the Gold, Silver and Bronze categories respectively, in the Alcohol and Tobacco category of this year's NASCO Awards.

"CTC is a firm believer that its people are the backbone of the business. Therefore, we continuously focus our efforts on recognizing the distinctive talents, innovation and out-of-the-box thinking that our employees continue to bring to the table. Excelling in a profession takes immense passion and commitment and I am proud of Ishrath, Trevin and Chamadith for this fantastic achievement," stated Ceylon Tobacco Company PLCChief Executive OfficerMichael Koest.

The annual SLIM NASCO Awards event is a premier platform dedicated to recognizing the efforts and performance of sales personnel in companies across Sri Lanka. The awards aim to recognize, motivate and nurture sales personnel across the country and further develop their talents. In addition to facilitating cross industry sales learning, the event recognizes the country's brightest and best in the sales profession.

The criteria for the award included evaluating the nominee's success in meeting company targets, their capacity to take on bigger responsibilities and their ability to innovate in the face of a multitude of challenges in the industry today.