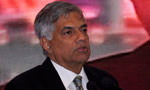 If Sri Lanka expected to become an economic power house in South Asia it must first resolve its political and energy problems in the same manner other Tiger Economies in Asia like Malaysia had addressed those issues in their way to success, Prime Minister Ranil Wickremesinghe said.
Addressing Sri Lanka's ambitious ten year 'Energy Sector Development Plan for a Knowledge Based Economy 2015 – 2025' launched by Power and Energy Minister Patali Champika Ranawaka at the Waters' Edge, Battaramulla today, Mr. Wickremesinghe went on to say that politicians must decide whether they all wanted ministerial portfolios or work in a committee system for the good of the people and country.
"Political stability and harmony among political parties is extremely vital for long term economic progress. That is why the government gave ministerial portfolios to a number of SLFP members,"he said.
"At a time when peace has been restored after years of conflict, the political stability is also essential to go forward," he added.
"Food, water and human resources are the integral components for the economic development of any country. Today countries fight for energy," Mr. Wickremesinghe noted.
Sri Lanka first drew its long term power and energy plan after the introduction of the open economy in 1977 under late President J.R. Jayewardene's rule.
"This plan which was put into operation with the launching of the 'Accelerated Mahaweli Development Project' that constructed a number of major reservoirs and hydro power plants, provided drinking and irrigation water to the millions in the Mahaweli zone and about one third of power requirement of the country," Mr. Wickremesinghe said.
"The US made the Middle East as her main source of energy in the last century. The US was able to take all Middle Eastern countries except Iran into its orbit for the purpose of energy supply. But the power and energy issue remains as one of the major issues in the world and no one has been able to provide a sustainable solution to date to the problem despite many a research and study," Mr. Wickremesinghe emphasized.
Mr. Wickremesinghe said the fuel prices in the global market had dropped dramatically in the recent past and the Maithripala Sirisena government had passed the benefit to the consumer giving them a huge relief.
He added that if there were no hedging deal, the government could have given more benefits to the people.
"Sri Lanka's ambition is to create a knowledge based development in a society with self-sufficient in power, energy and food and devoid of political upheavals.
We must be determined to be on par with Malaysia by 2025. If we are not self sufficient in those sectors we would not be able to achieve those targets," Mr. Wickremesinghe said.
Mr. Wickremesinghe paid tribute to Power and Energy Minister Patali Champika Ranawaka and his staff for the good work done by introducing this 10 year plan for Power and Energy self sufficiency.
(Sandun A Jayasekera)

Video by Chaturanga Pradeep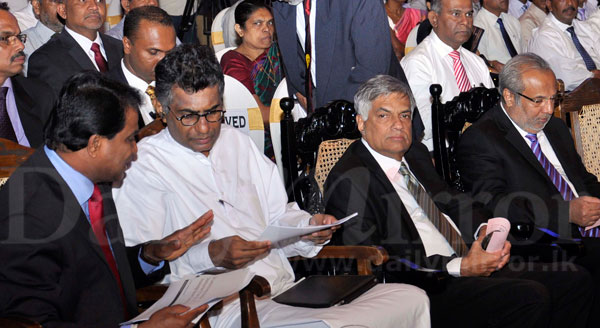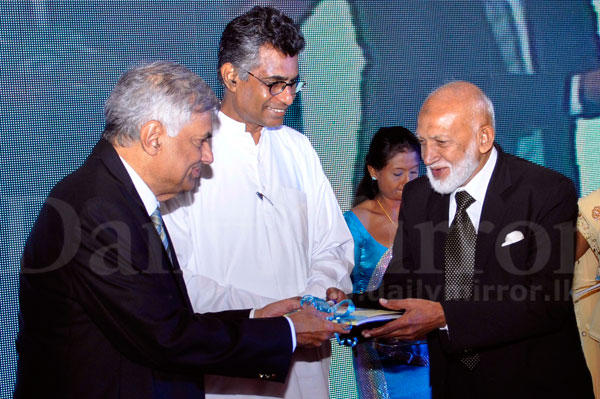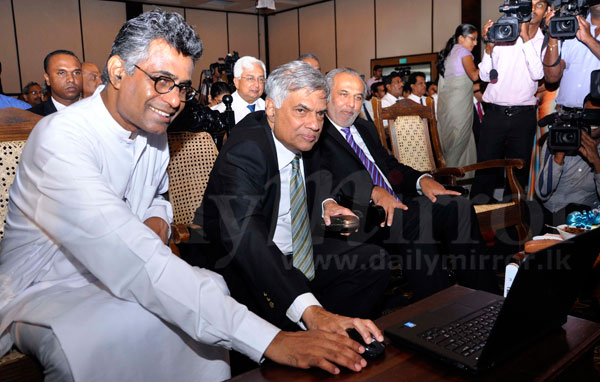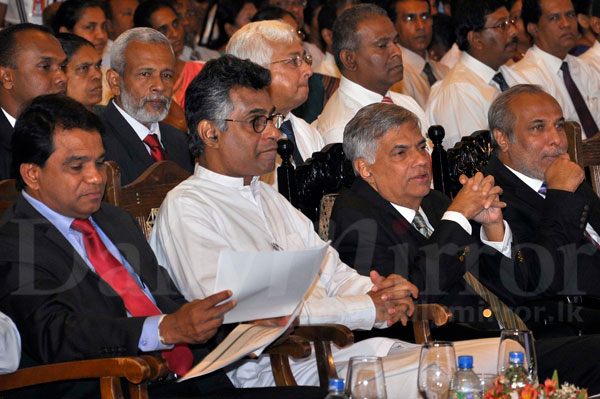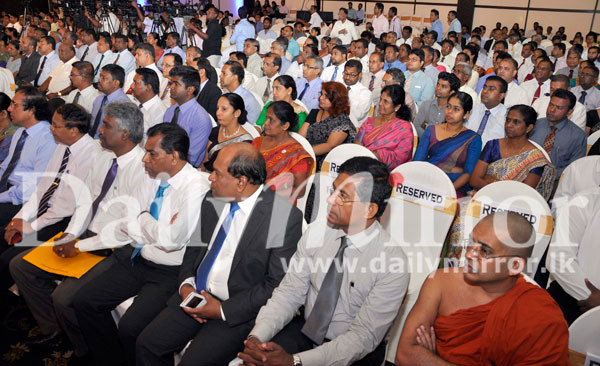 Pix by Jayamal Chandrasiri