---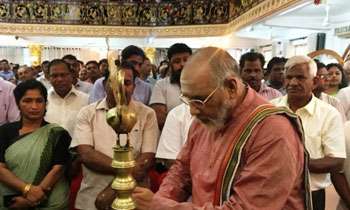 Northern Province Chief Minister C.V. Vigneswaran today announced the formation of a new political party, the Tamil People's Alliance (TPA) and his departure from the TNA.
Making the announcement at the Tamil Peoples Council (TPC) meeting convened at the Nadaraja Parameswary Hall in Jaffna today, the former Justice said he would continue to be in politics as a member of the new party.
The Chief Minister earlier defined the TPC as a non-political entity stating that any politician could attend the council meetings irrespective of political differences.
Therefore, the new party has been formed with the support of several other political parties.
The absence of TNA stalwarts including Mavai Senathirajah and M.A Sumanthiran was noted at the TPC meeting. (Romesh Madushanka)