---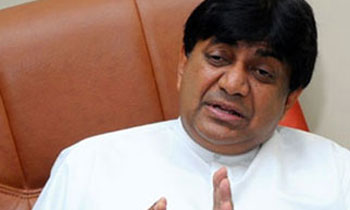 Days after the United National Party (UNP) spoke of a referendum on the proposed new Constitution, the Sri Lanka Freedom Party (SLFP) said it had not yet decided to go in for a constitution requiring the approval of people at a referendum.
SLFP spokesperson, State Minister Dilan Perera told Daily Mirror that there was no decision by the SLFP at the moment to support any constitutional amendment that would need a referendum.
"At the movement the SLFP has appointed a committee to look into these matters. It is still continuing its work," he said.
He was responding to Leader of the House Lakshman Kiriella who said that the UNP, with the consent of the SLFP, intended to go for a referendum.
"It is a good dream to have because we can all reach a conclusion and go forward. For that dream to come true, it is high time that Mr. Kiriella behaves like a person in the joint government. He has kept on saying that this is a UNP government and the SLFP must fall in line. He must understand that that will never happen. Mr. Kiriella is a former SLFPer. We, the SLFPers, are very stubborn people when it comes to principles. We do not fall in line with the UNP principles. If the UNP is willing to meet us halfway, we will reciprocate," Mr. Perera said.
Mr. Perera said once the SLFP submitted its report, it would decide whether to move for far reaching reforms needing a referendum or to adopt amendments that do not require one in its initial stages. (Kelum Bandara)